What are the benefits?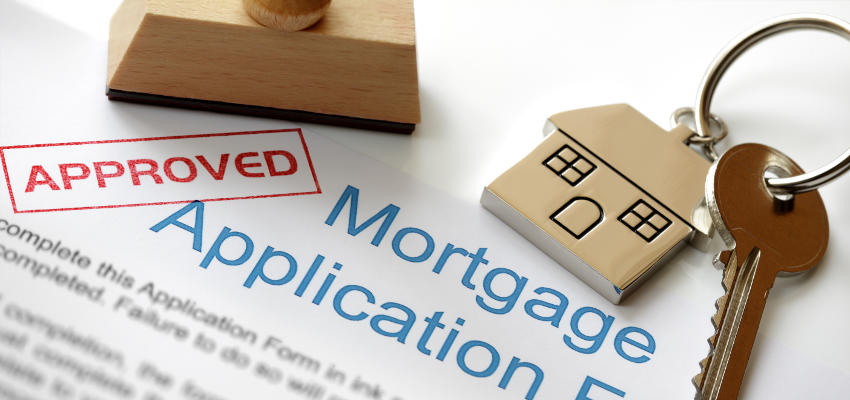 Fannie Mae and Freddie Mac are two of the biggest players in the mortgage industry. Having a loan owned by either entity can provide you with several beneficial opportunities as a homeowner, especially if you ever have trouble making your mortgage payments.
There are several ways to prevent foreclosure
with a Fannie Mae or Freddie Mac loan, but you need to make sure your mortgage qualifies. Learn everything you need to know about how to make sure your loan is eligible and what kind of homeowner assistance programs you can take advantage of with a Fannie Mae or Freddie Mac loan.
What are Fannie Mae and Freddie Mac?
Fannie Mae and Freddie Mac are two of the world's largest corporations. They purchase loans from originating lenders, but the thing that differentiates these two organizations from anything else is that the federal government backs the loans they buy. In fact, these government-sponsored enterprises (or GSEs) actually hold 80% of all conventional loans in the United States. So that doesn't include FHA, VA, or other particular types of loans, but is still a huge market in the mortgage industry.
Part of the support Fannie Mae and Freddie Mac receive from the government is a direct line of credit from the U.S. Treasury. That means they have access to public funds in case either company ever experiences financial difficulty. This perk results in higher investor confidence because they're federally backed. Homeowners benefit because interest rates are usually about a ¼ point lower than other types of loans. Those savings can add up over the life of a 30-year mortgage.
What kind of Fannie Mae or Freddie Mac loan can you get?
All Fannie Mae and Freddie Mac loan must conform to certain standards, which is why they are called conforming loans. Even though you're not applying for loans directly through either organization, most lenders use the same criteria to make sure the loans qualify for purchase by them. Lenders benefit from selling their loans because it frees up capital to originate even more loans. Otherwise, their cash flow would be tied up, and they couldn't grow their business. To that end, there are several qualifying factors you'll have to achieve to get a conforming loan.
First, the loan itself may not exceed a certain amount. In most of the country, the limit is $417,000. There are 39 counties allow for a higher loan limit because their cost of living is so expensive. If you want a loan that could potentially be backed by Fannie Mae or Freddie Mac, you can look up your county and determine what your actual loan limit is; your lender is also an excellent resource for this purpose.
You'll also need to meet a minimum standard of credit and financial standards to qualify for a conforming loan. The absolute minimum credit score for a fixed rate mortgage is a 620, and it's 640 for an adjustable rate mortgage. Other factors are also taken into consideration, so your credit score alone won't guarantee approval of your loan application. For example, your debt to income ratio must not exceed 45%. How do you figure out that number? It's a pretty simple calculation. First, add up all of your recurring monthly debts, like your mortgage, your credit card minimum, your car payment, and your student loan payment. Then divide that number by your gross monthly income (how much you earn before taking taxes out). The percentage you get from that formula is your debt to income ratio. Let's say your mortgage, credit card minimum, and car loan payments come to $2,000 each month and you make $5,000 each month. Your debt to income ratio would be 40% — well within the limits for a conforming loan.
How can Fannie Mae and Freddie Mac loans benefit you?
Both Fannie Mae and Freddie Mac offer some services to homeowners with eligible loans. These include refinancing, modifying your mortgage, and preventing foreclosure. Let's take a closer look at each one to see how you can benefit from your home loan.
Refinancing
There are some options available to refinance. With a traditional refinance, you can apply for different loan terms through a lender, with the goal of lowering your monthly payments or cashing out on equity in your home. You'll need to meet the same qualification standards as a regular mortgage application, including credit and financials. Plus, your home will need to be appraised to determine its fair market value. If you have trouble qualifying, you may be eligible for Fannie Mae's Home Affordable Refinance Program (HARP), which is available to homeowners through the end of 2016. You must be current on your mortgage payments, but it can be helpful in getting you a lower rate even if you owe more on your loan than your home is currently worth.
To qualify for HARP, you must first have made timely payments for the last 12 months. The program allows for no late payments within the last six months, and only one 30-day late payment within the last six to 12 months. Your home's loan to value ratio must be more than 80%, meaning you have less than 20% equity in the property. So if your home is valued at $200,000 but your loan amount is for $195,000, your loan to value ratio is 97.5% and would meet this qualification. Both Fannie Mae and Freddie Mac loans are eligible for HARP, though your house must have been purchased before May 31, 2009.
Loan Modification
Another helpful program for homeowners with Fannie Mae and Freddie Mac loans is the
Home Affordable Modification Program (HAMP)
. Whether you're already struggling to avoid foreclosure or are trying not to keep current on your payments, to begin with, this might be a good program for you. To qualify for this program, you must be facing a long-term financial hardship. You have a few different options depending on your situation. You can either switch from an adjustable rate mortgage to a fixed one, extend the length of your loan to lower your monthly payments, reduce your interest rate, or add past due amounts to your principal owed. Each of these options can provide huge relief if you're facing foreclosure. You get the chance to catch up on your delinquent loans without the fear of being forced to leave your home. Stopping foreclosure can be difficult to do, but HAMP provides very real options for homeowners with Fannie Mae and Freddie Mac loans.
Forbearance
The final option to avoid foreclosure if you have a Fannie Mae or Freddie Mac loan is by applying for forbearance. Under this plan, you actually reduce your mortgage amount or stop paying it entirely for a period that is agreed upon between you and your lender. You eventually have to pay the full amount you owe, but it can provide relief during a difficult period that is expected to be temporary. You can either agree to pay the extra amount owed at the end of the forbearance period or add a portion of the payments to your monthly mortgage.