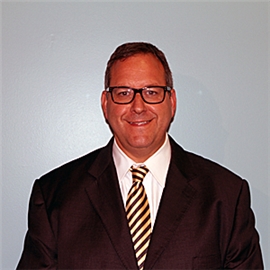 The Dann Law Firm Co. Lpa
Po Box 6031040

Cleveland

,

OH

44103
Area Practice
Consumer Law
Whistleblowers
Government Fraud
Litigation
False Claims Act
Qui Tam
Qui Tam Litigation
Consumer Arbitration
Consumer Class Actions
Consumer Credit Compliance
Consumer Credit
Consumer Finance
Consumer Fraud
Consumer Litigation
Consumer Protection
Consumer Rights
Debtors Rights
Fair Debt Collection Practices Act
Debtor and Creditor
Mortgage Foreclosure
Mortgage Law
Mortgage Banking Law
Mortgage Finance
Mortgage Workouts
Negligence
Appellate Practice
Civil Appeals
Asset Protection
Banking Law
Bank Fraud
Bank Foreclosures
Banking Litigation
Consumer Banking
Commercial Credit
Credit Union Law
Lender Law
Lender Liability
Loan Restructuring
Truth in Lending
Bankruptcy
Bankruptcy Arbitration
Bankruptcy Chapter 11
Bankruptcy Chapter 12
Bankruptcy Chapter 13
Bankruptcy Chapter 7
Bankruptcy Collections
Bankruptcy Fraud
Bankruptcy Litigation
Bankruptcy Mediation
Bankruptcy Reorganization
Bankruptcy Taxation
Commercial Bankruptcy
Commercial Foreclosure
Commercial Insolvency
Commercial Recovery
Commercial Workouts
Consumer Bankruptcy
Debt Relief
Debtor Bankruptcy
Foreclosures
Insolvency
Liquidations
Out of Court Debt Restructuring
Personal Bankruptcy
Pre-Bankruptcy Workouts
Receivership
Repossessions
Workouts
Workouts Taxation
Additional Info
Continuing the Fight for Consumers, Small Businesses and Homeowners

The Dann Law Firm's lawyers are dedicated to representing hardworking people and businesses in Ohio, including the cities of Columbus and Cleveland, as they navigate financial challenges, litigate disputes with banks and financial institutions, resolve tax disputes and map a path back to financial success and security. We do so through financial resolution and bankruptcy, defending against foreclosure, and enforcing consumer protection law. We believe that every situation is distinctive and that everyone deserves a second chance. We will work with you to find the best solution to your individual problem. You deserve counsel that will find the correct solution, not just a convenient one, and will inform you of all the options available. Is bankruptcy the correct track and which type? What debts can and cannot be erased by bankruptcy? What options do you have with your mortgage in a foreclosure action? You need a firm that concentrates its practice on consumer law and whose experience will find your best relief. That is The Dann Law Firm. We will fight to keep you in your home and in control of your business and get you out from under creditors.
We aggressively defend lawsuits, use the protection of federal and state bankruptcy, consumer protection and foreclosure laws to make sure our clients erase debt while retaining as many assets as possible. r. It involves planning and should be an informed decision.
Lawyers