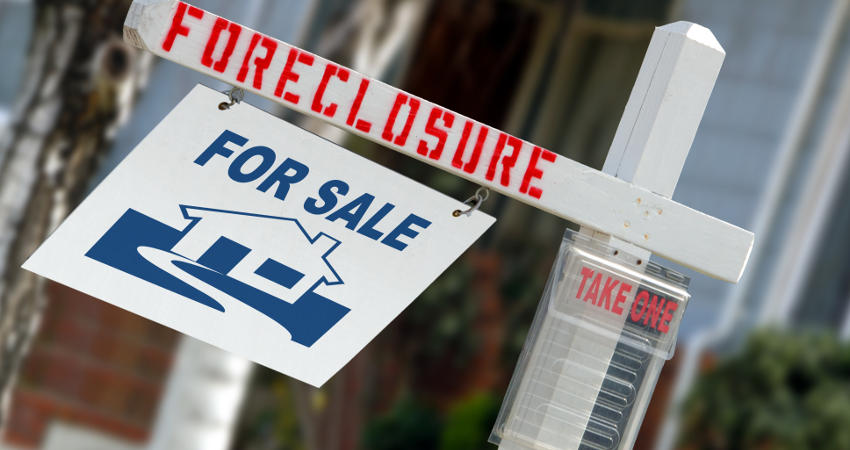 Losing your home can be a very emotional and painful experience. It's a frightening and saddening experience to lose the place where you retreat to at the end of the day; the place where you feel most comfortable and secure; the place where you raised your family and made wonderful memories.
Financial troubles can impact virtually anyone. A single twist of fate can land you in a challenging situation where you can no longer afford your monthly mortgage payments. Before you know it, you've fallen behind on your payments, and you're going through the foreclosure process.
Many homeowners who are facing foreclosure wonder if they are legally permitted to buy back their home. And the answer is yes. It is possible and legal to buy back your home following a foreclosure.
This question often arises due to the rather stringent restrictions that surround short sales. In the case of a short sale, the homeowner avoids foreclosure by selling the home on the open market for a sum that's less than what's owed to the lender.
Short sale regulations prohibit the borrower or a family member from buying the property at short sale. This situation is known as an "arm's length" restriction, which is in place due to the strong potential for mortgage fraud. But these same restrictions do not typically exist when it comes to buying a home back following a foreclosure. Regardless, it's always wise to consult a real estate attorney or another real estate professional because each state's laws are unique and, legislators are always implementing new regulations and requirements.
How Do I Buy My House Back After Foreclosure?
There are two basic options for buying back your home. You or a family member could buy the house at public auction.

An auction, of course, holds the potential to drive up the price. The bank also has the freedom to determine the starting bid. Whenever possible, the lender will place the opening bid at a figure that's equal to or higher than the amount of debt that was owed on the home loan, plus the fees incurred as a result of the foreclosure process.

Therefore, if you lost your home at a time when you owed $50,000, it's likely that the starting bid would be set at $50,000 or more. This would make a buy-back impractical, especially when you consider that the bank will often let the property go for a sum that's less than the total amount due on the loan.

In other situations, the homeowner who is facing foreclosure owes significantly more than the home is currently worth in the current real estate market conditions. In these cases, it's just not viable to place the starting bid at an amount that equals or exceeds the amount owed.

Additionally, note that not every home is placed up for auction. Many bank-owned homes are sold on the open real estate market. So you could wait until your home is listed and then, make an offer. Unfortunately, it could be months or even years before the home is made available for sale. At any given time, a large bank owns thousands of properties. Selling all of those properties at once would be impractical. It's not uncommon for the bank to retain properties until the real estate market improves, so they recover a larger sum and minimize losses.

If a property is not listed for sale, an alternative would be to contact the bank directly and make an offer to purchase the home. Most banks will consider a fair offer, even if the property is not currently listed on the market. Remember, the bank's primary objectives are to maximize profits and minimize losses. The lender will typically accept your offer in cases where the offer aligns with their goals.

Ideally, it's in a homeowner's best interest to avoid foreclosure in the first place. Most lenders are open to negotiation, so if you have the ability to secure funds before the foreclosure is completed, it may make sense to see if you can negotiate a deal. This would allow you to keep your home and avoid a foreclosure on your credit history.