Preventing Foreclosure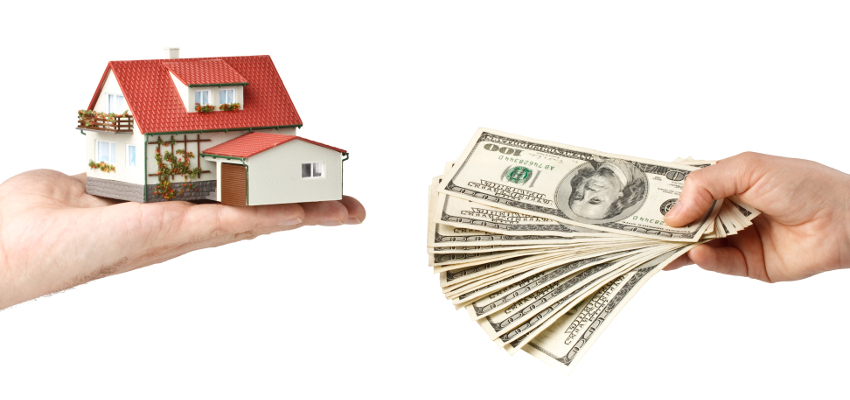 If you are worried about foreclosure, the time to take action is sooner rather than later. A loan modification can enable your payments to be lowered to where they are affordable and fit in your budget. If this option sounds like a solution to your problem, you need to learn about each loan modification program, what requirements there are, and what you need to do to qualify.
What is a Loan Modification?
A loan modification is an agreement made between a homeowner and their lender to modify some of the terms of the loan, most often the monthly payments. While banks may offer their modification programs, several government-backed modification programs also exist.
Each program has multiple requirements, and they vary between change options. If you don't qualify for one modification, you can apply for another one. The first step is to talk with your lender to see what is available. If they seem unable to help, you may have to conduct your research to see what options you have.
Loan Modification Programs
Most programs to modify your loan come from the government, though your lender is likely to have an in-house program constructed under their guidelines. The goal of each program is to reduce your payments and make them more affordable for your situation. The method of altering your payments is what differs from one program to the next. The terms must be adjusted to allow the payments to be reduced. Here are the basic options:
Term extension: the original loan is extended to give you more time to pay, which reduces your monthly payment. The length of the extension must be no more than the term of your original loan.
Reduced interest rate: the interest rate is reduced for the rest of the loan term, which also reduces your payments.
Step rate: temporarily reduces the interest rate but moves back up to the current rate gradually. This allows you time to get back on your feet before resuming your original payments.
Principal reductions: in this case, the lender reduces the principal of the loan. While not as popular as other loan modification programs, it can be beneficial in certain circumstances.
In addition to these programs, a lender can offer a combination to help you afford your home and avoid foreclosure. Regardless of the type of loan modification, the goal is to reduce your monthly mortgage payment. The desired payment will be 31% of your monthly income. So if you make $4,500 per month, your payment would be reduced to $1,395. For homeowners with payments at or below this threshold, they would have to work with their lenders to find an alternative payment amount.
When to Apply for a Loan Modification
Don't wait until you are behind on your mortgage payments to apply for a loan modification. A common myth is that lenders won't consider modifying your loan as long as you show you can make the current monthly payment. The truth is that it is better to start the process early before you fall behind because you may have more options available.
If you are struggling to make other payments so that you have the funds for the mortgage, you should apply for a loan modification. It's a good idea to use as soon as your situation turns into a financial hardship even if you are using your savings to get by. You want to take a proactive approach before things get out of hand. You'll find you have more choices available if you don't wait until you are nearing or already in the foreclosure process.
Qualification Requirements for Loan Modification
Both you and your mortgage must qualify for a government loan modification program. Your primary requirement is that you have a genuine financial hardship.
You don't have to be behind on your loan, but it must make things difficult for you financially. In many cases, you can be behind and even already in the foreclosure process. The modification application will put a temporary stop on any foreclosure proceedings.
For the mortgage to qualify for a loan modification, it must meet several requirements.
The mortgage began on or before January 1, 2009
You owe less than $729,750 on either a primary residence or a rental property which is a single unit
You owe no more than $934,200 on a double-unit or $1,129,250 on a three-unit, or $1,403,400 on a four-unit rental property
The property hasn't been condemned
You are either already delinquent or in danger of becoming delinquent on mortgage payments due to a financial hardship; your tenants must also be delinquent
You have documented income which is sufficient for a reduced payment
You have not been convicted of theft, fraud, felony larceny, tax evasion or money laundering in regards to a real estate transaction within the last ten years
Even if you don't qualify for a government-backed loan modification program, you may be eligible for another program. Depending on the type of mortgage you have, you may be entitled to modification programs limited to the particular loan product. For example, veterans with a VA loan can qualify for a Cal Vet Modification. The FHA loan program has a particular modification program as well.
Improving Your Chances for Approval
Someone who is applying for a loan modification for their primary residence rather than a rental property will already have an edge. Lenders understand that homeowners are emotionally attached to their home and often have the attitude that they will do whatever it takes to keep it. Landlords who are struggling to make payments on a rental property are dependent on their tenants, and they may be unable to afford the property if their tenants leave, and they fail to replace them.
Because financial hardship is a primary requirement for a loan modification, it is helpful to write a letter to the lender about your situation. You should explain the difficulty, whether it is a divorce, illness or job loss. In this letter, you should also detail how you plan to get back on your feet. Lenders want to know that homeowners have a plan of action to overcome the current situation and that this will not be an ongoing problem.
Refinance versus Loan Modification
You may wonder why someone would choose a loan modification over a refinance if the process is more complicated. While it sounds like you have a lot of hoops to jump through with modification, it is the easier choice. A refinance might be the better option, but many homeowners won't qualify for one because they don't have equity in the home. If you've missed payments, you've probably damaged your credit score to where you may not be considered for a traditional refinance. In this case, a loan modification might be your only option. However, refinancing would be a choice if you seek out help before you get into financial trouble. With a refinance, you could get a lower interest rate or better terms to help lower your monthly payment.
How to Apply for a Loan Modification
While applying for a modification program is relatively easy, you want to do it correctly. The first step is deciding which program to apply for. You can ask your lender or talk to an HUD-approved counseling agency where a professional will discuss your situation and let you know which options are available. They will also help you create a custom plan of action and even suggest budget guidelines. They can even assist you with negotiations when you talk to your lender.

You'll need to gather all of your financial information, including tallies of your income and expenses. Expect to be asked for some of the same documents as when you took out the loan, only updated versions such as paystubs, tax returns, and bank statements. This helps the lender verify your current financial situation.

Don't forget to have your latest mortgage statement with you since it has the loan number on it. Contact the HUD-approved agency before you speak with a lender. They can help you prepare for the application process and ensure you have the best chance to be approved.

While your loan modification is being reviewed, the foreclosure process is halted. As you wait for a reply, you may want to look at any other options for your home. If your application is rejected, you will need to come up with another plan or foreclosure will resume.

Thanks to new programs that have been created since the housing crisis, homeowners have more options to hold on to their homes today than ever before. A loan modification can enable you to make your payments and continue living in your home. Contact your lender, an HUD-approved agency, or another financial expert to help you determine what avenues are available and take action before it is too late.