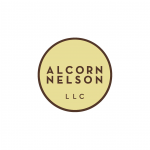 313 E Main St

Galesburg

,

IL

61401
Area Practice
Bankruptcy Chapter 13
Bankruptcy Chapter 7
Commercial Bankruptcy
Consumer Bankruptcy
Debt Relief
Debtor and Creditor
Real Estate
Additional Info
Alcorn Nelson, LLC "For a Lifetime of Legal Services"

Pam has concentrated her practice in the areas of consumer and small business bankruptcy, along with a general office practice. She is also an agent for Attorneys' Title Guaranty Fund, Inc. Mrs. Wilcox was born in Galesburg, Illinois in 1954. Pam received her B.A. degree in 1975 from Illinois State University and her J.D. degree in 1989 from Southern Methodist University. Admitted to the Illinois bar in 1989, Pam is a member of the bar for the United States District Court, Central and Southern Districts of Illinois and the United States Court of Appeals, Seventh Circuit. Pam is a member of the National Association of Consumer Bankruptcy Attorneys, and the Knox County and Illinois State Bar Associations.

An article she authored entitled "Miscellaneous Changes: Time Between Filings, Dismissals, & Sanctions," was published in "Understanding the BAPCPA [Bankruptcy Abuse Prevention and Consumer Protection Act]," a compilation prepared by the Illinois State Bar Association, copyright 2006.

Pam has presented seminars on bankruptcy law for the Illinois Institute for Continuing Legal Education and the Illinois State Bar Association and was selected as an Illinois Super Lawyer for 2007, 2009, 2010 and 2011.

Pam offers a free consultation during which she discusses your bankruptcy options and the process she will guide you through to file for bankruptcy relief in the Central District of Illinois.

Contact Pam: wilcoxp@galesburglaw.com or 309-341-6036.