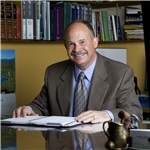 4101 Sunset Rd N Ste 2

Minneapolis

,

MN

55443
Area Practice
Personal Injuries
Automobile Accidents
Motor Vehicle Accidents
Semi Trailer Accidents
No Fault Insurance
Dog Attacks
Slip and Fall
Wrongful Death
Drunk Driving
Motorcycle Accidents
Bicycle Accidents
Trucking Accidents
Boating Accidents
Dram Shop Liability
Liquor Liability
Canine Law
Identity
Accidents
AIDS Litigation
Animal Attacks
Aquatic Injuries
Automobile Accidents and Injuries
Automobile Negligence
Bodily Injury
Brain Injury
Bus Accidents
Carpal Tunnel Syndrome
Catastrophic Injury
Commercial Vehicle Liability
Cumulative Trauma
Dog Bites
Electrical Injury
Head Injury
Motor Vehicle Accidents and Injuries
Neurolaw
Pedestrian Injuries
Personal Injury Arbitration
Personal Injury Defense
Personal Injury Mediation
Plaintiffs Personal Injury
Psychological Injury
Rental Vehicle Litigation
Repetitive Stress Injury
School Bus Accidents
Severe Burns
Sexual Abuse
Spinal Injury
Subway Accidents
Third Party Wrongful Death
TMJ Dysfunction
Tourist Injuries
Transfusion Associated AIDS
Traumatic Brain Injury
Unintended Acceleration
Whiplash
Inadequate Security
Negligent Security
Airbag Injury
Automotive Crashworthiness
Automotive Design Liability
Automotive Restraints
Automotive Warranty Law
Chemical Explosions
Drug Contamination
Explosions
Flammable Fabrics
Gas Explosions
Heart Device Litigation
Office Equipment Products Liability
Products Defects
Tobacco Litigation
Vehicle Rollovers
Nursing Home Liability
Nursing Home Litigation
Nursing Home Negligence
Railroad Accidents and Injuries
Railroad Crossing Accidents
Railroad Equipment Finance
Railroad Liability
Railroad Litigation
Railroad Safety
Train Derailments
Accident Insurance
Automobile Liability
Claims
Fire Loss
Insurance Fraud
Insurance Litigation
Insurance Premium Fraud
No Fault Automobile Insurance
Person Liability
Property Damage
Construction Accidents
Construction Defects
Construction Equipment Liability
Construction Liability
Construction Safety
Automobile Insurance Defense
Automobile Insurance Fraud Defense
Automobile Liability Defense
Insurance Fraud Defense
Life Insurance Defense
Amusement Park Liability
Hotel Liability
Marina Liability
Restaurant Liability
Ski Area Liability
Water Park Safety
Controlled Substances Law
Highway Design Liability
Motor Carrier Liability
Transportation Liability
Truck Accidents
Truck Overweight Violations
Trucking Law
Trucking Liability
Additional Info
Successfully represented thousands of clients in the metro area for 24+ years in Criminal Law, DUI, and Personal Injury. Free Phone Consultations. Compassionate and Aggressive Representation. Please call at 763-422-8664

No one ever asks to be injured, but it happens…Anderson Law Office understands that an accident can turn your life upside down. It is natural for you to worry and sometimes imagine the worst. We understand there are a lot of emotions that will be pouring out.

Who you select as your attorney is crucial to your case. Anderson Law Office has been successfully representing injured people for over 27 years. We will help reduce your stress level and financial worries.
We help clients through what can be a difficult process by listening to your concerns and answering your questions every step of the way. We pride ourselves on our ability to quickly assess your case and engage in a strategy to maximize the amount of compensation for your injuries. Call us today.
Lawyers