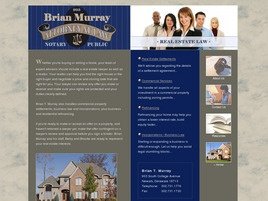 903 S College Ave

Newark

,

DE

19713
Area Practice
Real Estate
Leases and Leasing
Commercial Law
Residential Real Estate
Conveyancing
Easements
Land Acquisitions
Land Sales
Real Estate Acquisitions
Real Estate Contracts
Real Estate Investment
Real Estate Leasing
Real Estate Title
Real Estate Title Examination
Real Estate Title Insurance
Residential Real Estate Acquisitions
Commercial Leasing
Leasing
Office Leasing
Retail Leasing
Shopping Center Leasing
Commercial Real Estate
Commercial Conveyancing
Commercial Real Estate Acquisitions
Commercial Real Estate Contracts
Zoning, Planning and Land Use
Land Use
Zoning Variances
Zoning Law
Additional Info
Making The Correct Real Estate Decision!

Whether you're buying or selling a home, your team of expert advisors should include a real estate lawyer as well as a realtor. Your realtor can help you find the right house or the right buyer and negotiate a price and closing date that are right for you. Your lawyer can review any offer you make or receive and make sure your rights are protected and your duties clearly defined.
Brian T. Murray also handles commercial property settlements, business law and incorporations, plus business and residential refinancing.
If you're ready to make or accept an offer on a property, and haven't retained a lawyer yet, make the offer contingent on a lawyer's review and approval before you sign a binder. Brian Murray and his staff, Betsy and Brooke are ready to represent your real estate interests.
Lawyers