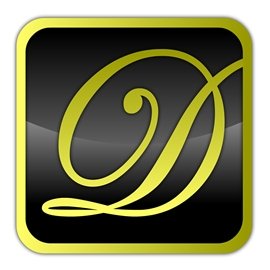 Inside Lpl Financial Suite 300, 7331 Office Park Place, Suite 3,

Melbourne

,

FL

32940
Area Practice
Bankruptcy
Personal Injury
Foreclosure Defense
Mortgage Bankruptcy
Mortgage Foreclosure
Mortgage Lien Foreclosure
Mortgage Workouts
Collaborative Law
Mediation
Matrimonial Bankruptcy Law
Bankruptcy Arbitration
Bankruptcy Chapter 7
Bankruptcy Chapter 13
Bankruptcy Collections
Bankruptcy Fraud
Bankruptcy Litigation
Bankruptcy Mediation
Bankruptcy Reorganization
Commercial Bankruptcy
Commercial Foreclosure
Commercial Insolvency
Consumer Bankruptcy
Creditor Bankruptcy
Debt Relief
Debtor Bankruptcy
Foreclosures
Insolvency
Asset Sales
Liquidations
Out of Court Debt Restructuring
Personal Bankruptcy
Receivership
Repossessions
Workouts
Business Arbitrations
Business Dissolutions
Business Fraud
Garnishments
Real Estate Bankruptcy
Real Estate Collections
Real Estate Foreclosure
Real Estate Mediation
Residential Real Estate Foreclosure
Consumer Collections
Consumer Credit
Consumer Protection
Fair Credit Reporting Act
Debtor and Creditor Collections
Debtor and Creditor Remedies
Debtor and Creditor Reorganization
Debtor and Creditor Rights
Debtor and Creditor Workouts
Debtors Rights
Fair Debt Collection Practices Act
Criminal Law
Weapons Charges
Traffic Violations
Theft
Stalking
Search and Seizure
Murder
Money Laundering
Misdemeanors
Manslaughter
Malicious Prosecution
Juvenile Delinquency
Juvenile Criminal Law
Homicide
Hit and Run
Forgery
Felonies
Expungements
Driving While Intoxicated
Drivers License Suspension
DUI/DWI
Criminal Prosecution
Criminal Defense
Criminal Conspiracy
Criminal Appeals
Bribery
Burglary
Capital Offenses
Assault and Battery
Additional Info
Know Your Options, Know the Law! Daley Law is a Brevard County Firm Dedicated to Helping Clients Deal with Debt Through Many Methods.

Mr. Daley's practice helps clients in the areas of Chapter 7 & 13 Bankruptcy, Mortgage Modification, Mortgage Mediation, Fair Debt Collection Violations and matters related to resolution of all kinds of debt including foreclosures and repossessions.
Mr. Feinswog helps clients with criminal defense, including DUI/DWI, felonies, juvenile and misdemeanors. He also practices in Family to help clients with divorce, custody and child support.
Daley Law is a law firm in Brevard County dedicated to helping individuals and corporations with bankruptcy and foreclosure issues in Brevard County, FL. Mr. Daley has developed this law firm into a full-service organization devoted to the complete spectrum of debt resolution: from protecting assets to beginning new corporations and planning for the disposition of future assets. Our attorney's understand bankruptcy is not always the right option for each client. We are here to help you make the right choice for you. We genuinely care about improving your situation and never discriminate based on lifestyle choices.
Everyone at Daley Law is eager to help individuals and corporations with all their legal and financial needs.
Services
Individual and Corporate Chapter 7 Bankruptcy
Personal Chapter 13 Reorganizations
Mortgage Modifications
Mortgage Mediation
Fair Debt Collection Violations
Personal Injury
The Daley Law team is available for consultation in practice areas, educational forums in the community and as a media resource. Please contact us about your special needs at (321) 504-9935.
Lawyers