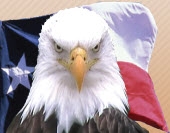 190 N Ridgeway Dr Ste 108

Cleburne

,

TX

76033
Area Practice
General Practice
Criminal Law
Assault and Battery
Burglary
Criminal Appeals
Criminal Defense
Criminal Fraud
Drivers License Suspension
Driving While Intoxicated
DUI/DWI
Expungements
Felonies
Forgery
Hit and Run
Misdemeanors
Parole and Probation
Post-Conviction Remedies
Sex Crimes
Sexual Assault
Stalking
Theft
Traffic Violations
Weapons Charges
Family Law
Alimony
Annulment
Cohabitation Agreements
Community Property Law
Divorce
Domestic Relations
Domestic Violence
Marital Agreements
Marital Property Distribution
Marital Property Law
Marital Property Settlements
Name Changes
No Fault Divorce
Paternity
Post Divorce Modification
Postnuptial Agreements
Premarital Agreements
Qualified Domestic Relations Orders (QDROs)
Restraining Orders
Spousal Support
Uncontested Divorce
Civil Practice
Civil Appeals
Appellate Practice
Garnishments
Post Judgment Collections
Secured Collections
Unsecured Collections
Collections
Consumer Law
Consumer Collections
Consumer Fraud
Consumer Litigation
Consumer Rights
Litigation
Civil Litigation
Complex Litigation
Defense Litigation
Trial Practice
Negligence
Negligence Defense
Personal Injury
Accidents
Animal Attacks
Automobile Accidents and Injuries
Automobile Negligence
Bodily Injury
Brain Injury
Catastrophic Injury
Commercial Vehicle Liability
Cumulative Trauma
Dog Bites
Head Injury
Motor Vehicle Accidents and Injuries
Motorcycle Accidents
Personal Injury Appeals
Personal Injury Defense
Personal Injury Mediation
Plaintiffs Personal Injury
Psychological Injury
Sexual Abuse
Slip and Fall
Spinal Injury
Third Party Wrongful Death
Traumatic Brain Injury
Whiplash
Wrongful Death
Probate
Probate Administration
Probate Litigation
Property Damage
Property Law
Personal Property
Trusts and Estates
Contested Trusts and Estates
Decedents Estates
Estate Administration
Estate Litigation
Estate Settlements
Fiduciary Litigation
Fiduciary Liability
Powers of Attorney
Trust Administration
Trust and Estate Collections
Trust Litigation
Wills
Contested Wills
Inheritance
Living Wills
Missing Heir Searches
Additional Info
Jeffrey S. Davis was born and raised in Abilene, Texas, having attended, and graduating from, Abilene Christian School all 12 grades. Mr. Davis went on to get a BBA in Accounting from Abilene Christian University before going to law school at Texas Tech University School of Law.
After graduating law school Mr. Davis started working for Isaac M. Castro in Hamlin, Texas. In 1999 He was made a partner in the new law firm Castro & Davis, L.L.P. Subsequently, in August 2000, he moved to Cleburne, Texas, and went to work as in-house counsel for gimmeabid.com, then located in Dallas, Texas. In August 2001, Mr. Davis started working for Michael J. Rogers, P.C., where he was in charge of all civil litigation files, including personal injury and bankruptcy matters. For a time Mr. Davis was also in charge of one-half of all family law cases, as well as assisting on around one-half of the criminal cases. In July 2009, he left the firm and has been in a solo private practice since. In May 2012, Mr. Davis started Davis Law, P.C. to better serve the legal needs of his clients.
Mr. Davis has continuously maintained a general practice since being licensed in November 1993. In 2009 and 2010, he represented a local car dealership in various litigation matters, including the GM Bankruptcy case in which he successfully prevented GM from terminating my client's franchise agreements, as well as the dealerships' general business matters. Since being licensed Mr. Davis has represented numerous and varied types of business, including a bank, feed mill, saltwater disposal facility, oil and gas development company, and many others. His representation included collections, creditor matters in bankruptcy, general litigation (both prosecution and defense), contract negotiation, and other matters. Mr. Davis has also handled many and varied personal injury cases from simple fender-benders to wrongful death and serious personal injury cases involving both automobiles and tractor trailers. I have successfully mediated all personal injury cases in which he was involved, several only a day or so prior to trial. As well, he has handled numerous criminal matters, both felony and misdemeanor, as well as complex civil and family law cases. Mr. Davis has also handled numerous probate and guardianship matters, as well as juvenile cases. Also, he has handled civil rights, securities fraud, and bankruptcy cases before federal courts. Additionally, he has tried numerous criminal, civil, and family law cases both before a jury and before the Court and he has successfully mediated dozens of cases.
Mr. Davis is licensed to practice in the United States Supreme Court, the United States Fifth Circuit Court of Appeals, and the United States District Courts for the Northern, Southern, and Eastern Districts of Texas. As well as being licensed to practice law in the State of Texas, Mr. Davis is also licensed to practice law in the State of North Carolina.
Lawyers