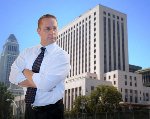 633 West 5th Street #2890,

Los Angeles

,

CA

90071
Area Practice
Aircraft Accidents
Airplane Crash Attorneys
Amusement Park Accidents
Automobile Accidents and Injuries
Admiralty Maritime
Admiralty Law
Bicycle Accidents
Boat Accidents
Taxi Cab Accident
Bus Accidents
Construction Accidents
Cruise Ship Accidents
Cruise Ship Rape
Cruise Ship Sexual Assault
18 Passenger Van Rollovers
Truck Accidents
Dog Bites
Electrocution
Elevator Accidents
Hit
Run
Jackknife 18 Wheeler
Limousine Crash
Limousine Bus Injuries
Motorcycle Accidents
Pedestrian Injuries
School Bus Accidents
Tour Bus Accidents
Vacation Disasters
Vehicle Rollover
Crush
Wrongful Death
Amputation Brain Damage
Broken Ankle
Jaw
Burn
Catastrophic Injury
Child Abuse and Neglect
Child Injuries
Deglove
Drowning
Elder Abuse
Nursing Home Abuse And Neglect
Facet Joint Syndrome
Laceration
Orthopedic Malpractice
Paraplegia
Quadriplegia
Shaken Baby Syndrome
Spinal Injury
Whiplash
Criminal Law
Dui Lawyer
Driving While Intoxicated
Accident Law
Torts
Personal Injury
Additional Info
Ehline Law Firm PC. "A Cut Above" If you were seriously injured in a motorcycle accident, DUI accident, or wrongful death of a close family member, you may need experienced personal injury attorneys who deal with accidents. Accident Lawyer

Michael Ehline, the president, is a highly motivated lawyer who knows how to maximize the value of a claim. Many personal injury claims include tragedies from truck or bus accidents that can cause wrongful death, dismemberment, eye injuries, and other catastrophic consequences. Rapes and assaults aboard cruise vessels can result in broken bones, and both traumatic and mild traumatic brain injuries. Some of these injuries result from DUI ("driving under the influence"), big rig truck accident, or 18 wheeler or 20 passenger van rollovers. Others result from taxi cab or limousine accidents, other motor vehicle related injuries like commuter bus and tour bus insurance claims and government claims.
If you were seriously injured due to the tort of another, contact Ehline Law Firm PC.
Michael Ehline is a former U.S. Marine and is courageous in his fight for the rights of his clients. If you suffered a serious injury such as a brain injury, amputation, burn injury from an explosion, spinal cord injury, closed head trauma, or devastating friction burns, we want to assist you in your Los Angeles personal injury case, or Orange County cases, such as in cities like Santa Ana, Anaheim Hills, Garden Grove, Long Beach, Laguna Beach, Huntington Beach or even Redondo Beach, Ehline fights for you.
If you were seriously injured in a cruise ship accident, trucking or bus accident, contact experienced California personal injury lawyers, or simply call the best California injury lawyer, Michael Ehline. We are waiting for your important call on our 24 hour attorney hotline at 888-400-9721.
Ehline works with other attorneys on a case by case basis. If you were in a motorcycle accident or car crash, call us at 213.596.9642.
Clients: Seriously injured victims of car, truck, bus and motorcycle accident insurance claims.
Lawyers