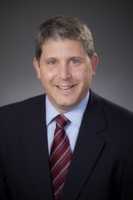 37 E Wilson Bridge Rd Ste 260

Columbus

,

OH

43085
Area Practice
Bankruptcy
Bankruptcy Chapter 7
Bankruptcy Chapter 11
Bankruptcy Chapter 13
Bankruptcy Chapter 12
Bankruptcy Collections
Bankruptcy Fraud
Bankruptcy Litigation
Bankruptcy Mediation
Bankruptcy Reorganization
Commercial Bankruptcy
Commercial Foreclosure
Commercial Insolvency
Commercial Recovery
Commercial Workouts
Consumer Bankruptcy
Creditor Bankruptcy
Debt Relief
Debtor Bankruptcy
Foreclosures
Fraudulent Conveyance
Insolvency
Liquidations
Out of Court Debt Restructuring
Personal Bankruptcy
Pre-Bankruptcy Workouts
Receiverships
Repossessions
Workouts
Additional Info
Personal, Effective, Knowledgeable Bankruptcy Help.

Columbus Ohio Bankruptcy Attorney
Are you drowning in debt? Overwhelmed by collection calls?
Facing a foreclosure, repossession or shut down?
Garrison Law, LLC represents individuals and businesses throughout the greater Columbus, Ohio area in bankruptcy proceedings and out-of-court workouts and can assist you in determining whether a chapter 7 bankruptcy, chapter 13 bankruptcy, chapter 11 bankruptcy, or some non-bankruptcy alternative is best for you and your financial situation. Let us apply our experience and knowledge of the collection and bankruptcy process to help minimize the stress and disruption associated with financial difficulties and work aggressively to get you the lawful, fresh start available under the Bankruptcy Code.
Whether it be a bankruptcy filing or some sort of non-bankruptcy alternative for your financial situation, we are thoroughly committed to providing you experienced, client-focused representation to fit your specific situation. At Garrison Law, our focus is on you. We believe that bankruptcy is a very serious decision for you and that you should have someone represent you that you are completely comfortable with and that will walk you through every step of the process, accurately and timely respond to your questions and concerns, and then be available even after it is over to respond to your inquiries that will inevitably arise later.
If you are experiencing financial difficulties, you owe it to yourself and your family to have an experienced bankruptcy attorney evaluate your situation and advise you concerning your rights and options.
Lawyers