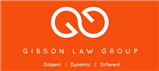 Post Office Box 363,

Lafayette

,

LA

70502
Area Practice
Insurance Law
Health Law
Hospital Law
Employment Law
Civil Litigation
Workers Compensation
Products
Professional Liability
Contract Disputes
Trial Practice
Environmental Law
Corporate Law
Commercial Law
Commercial Litigation
Construction Law
Securities
Bankruptcy
Creditors' Rights
Municipal Liability.
Creditors Rights
Secured Creditors Rights
Bankruptcy Litigation
Litigation
Lender Liability
Complex Commercial Litigation
Oil and Gas Litigation
Environmental Litigation
Securities Litigation
Securities Law
Insurance Defense
Administrative Law
Collections
Trade Secrets
Uniform Commercial Code
Bank Foreclosures
Commercial Fraud
Unlawful Detainer
Breach of Contract
Construction Liens
Toxic Torts
Shareholder Derivative Actions
Corporate Governance
Fiduciary Liability
Directors and Officers Liability
Estate Planning
Successions
Commercial Transactions
Real Estate
Personal Injury
Family Law
OSHA
Construction Arbitration
Construction Litigation
Construction Mediation
Construction Contracts.
Debtor and Creditor
Debtors Rights
Fraud
Labor and Employment
Discrimination
Disability Discrimination
Race Discrimination
Sex Discrimination
Age Discrimination
Age Discrimination in Employment
Employment Disability Discrimination
Employment Discrimination
National Origin Discrimination
Pregnancy Discrimination
Employment Litigation
Risk Management
Maritime Law
Civil Rights
Professional Malpractice
Commercial Collections
Consumer Collections
General Liability
Products Liability
Medical Malpractice
Noncompete Litigation
Confidentiality Agreements
Maritime Accidents
Accidents
Longshore
Harbor Workers Compensation Act.
Wills
Contested Wills
Living Wills
Living Trusts
Trusts and Estates Taxation
Trusts and Estates
Estate Administration
Real Estate Foreclosure
Real Estate Acquisitions
Real Estate Sales
Real Estate Title
Commercial Leasing
Wrongful Termination
Sexual Harassment
Wage and Hour Law
Whistleblower Litigation
Americans With Disabilities Act
Employment Terminiation
Harassment
Class Actions
Affirmative Action
Employment Contracts
Employee Drug Testing
Employment Civil Rights
Labor Law
Reductions in Force
Noncompetition and Non-Solicitation Agreements
Shareholders Law
Shareholder Rights
Shareholder Disputes
Shareholder Agreements
Executive Compensation
Profit Sharing
Intellectual Property
Mergers and Acquisitions
Business Formation
S Corporations
Limited Liability Company Law
Limited Partnerships
Corporate Contracts
Commercial Contracts
Buy-Sell Agreements
Construction Claims
Business Litigation
Complex Business Litigation
Creditors Rights in Bankruptcy
Workouts
Additional Info
Gibson Law Group is nearing completion of its second decade providing services to corporate and commercial clients in Texas, Louisiana and the wider Gulf Coast region with our office located in Lafayette, Louisiana. We are primarily business lawyers with our clients ranging from Fortune 500 companies to entrepreneurs embarking on their first ventures. We also represent clients in the manufacturing, construction, healthcare, real estate, banking, oil field services, mid-stream energy, exploration and production, hospitality and industrial services industries. We provide clients with many services including commercial litigation, contract preparation, mergers and acquisitions, real estate, environmental counseling, estate planning, tax planning and business counseling.
Our firm is rated "AV" by Martindale-Hubbell, the definitive mark of excellence in the legal services industry. Our attorneys have extensive backgrounds as associates and partners in large Gulf Coast firms and offer their clients a superior level of skill, diligence and detail. Paul Gibson created the firm in order to provide clients with first class business counseling at reasonable cost. Gibson Law Group is dedicated to providing its clients with pragmatic, affordable service with quality that is second to none. At Gibson Law Group, every client should believe that he is our highest priority.
We believe that the practice of law is first and foremost a service business. Our clients' satisfaction with the results of our work is the best advertisement for our practice, and we are pleased to provide references when requested. Thank you for visiting our website, and we look forward to getting to know you, helping solve your business problems, helping you grow your business for years to come, and building our communities in the process. To learn more about Gibson Law Group, research our attorneys and areas of practice or email us.
Lawyers