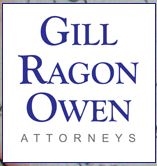 Simmons Bank Tower, 425 West Capitol Avenue, Suite 3800,

Little Rock

,

AR

72201
Area Practice
General Litigation
Dispute Resolution Practice
Labor and Employment
Corporate Law
Municipal Finance
Commercial Business Transactions
Real Estate Development Finance
Federal Practice
Closings
Intellectual Property
Business Law
Family Law
Trusts And Estates
Wealth Preservation Planning
Resort Development
Utilities Financing
Planning Law
Regulation
Employment Law
Public Utility Regulation
Privacy Law
Municipal Utility Regulation
Real Estate Development
Real Estate Finance
Administrative Law
Estate Planning
Construction Law
Environmental Law
Regulatory Law
Individual Tax Planning
Corporate Governance
Education Law
Agricultural Law
Additional Info
Offering an innovative approach to legal representation to provide the highest quality legal services while emphasizing individual attention - from the creation of sophisticated business transactions to the litigation of complex business.

Gill Ragon Owen, P.A. is a general practice law firm that emphasizes commercial litigation, business transactions documentation and all aspects of general business law. The lawyers in the firm have experience throughout Arkansas in state and federal courts, administrative agencies and local governments.
The mission of Gill Ragon Owen, P.A. is to provide value-added legal services in an expeditious and innovative manner. We invest our time to build relationships with clients and understand their businesses, priorities, and goals. As a result, we are able to design and implement strategies that add value to our clients' businesses. Our size permits us to provide the highest quality of legal services in an extraordinarily prompt manner.
Lawyers