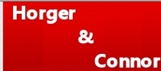 160 Centre St

Orangeburg

,

SC

29115
Area Practice
Personal Injury
Automobile Accidents
Boating Accidents
Motorcycle Accidents
Medical Malpractice
Nursing Home Neglect
Product Liability
Premises Liability
Slip and Fall
Workers Compensation
Wrongful Death
Rail Road Accidents
Trucking Accidents
Bicycle Accidents
Dog Bites
Brain Injury
Bus Accidents
Catastrophic Injury
Head Injury
Whiplash
Insurance Defense Litigation
Business Law
Business Litigation
Contracts
Incorporations
Dissolution
Mergers and Acquisitions
LLC
Limited Partnerships
PLLC
Employment
Compliance
Real Property
Real Estate Litigation
Real Estate Transactions
Permits
Property Disputes
Environmental Regulation
Agricultural Law
Purchase/Sale Transactions
With or Without Realtor Involvement
Promissory Notes and Mortgages
Contract Negotiations
Real Estate Disputes
Contract Performance Litigation
Mechanic's Liens
Residential
Commercial Real Estate
Residential Contracts and Leases
Legal Protection
Tenant's Rights
Collection of Lost or Unpaid Rent
Commercial Purchase and Sale Transactions
Real Estate Transactions for Business Purposes
Business and Trade Name Acquisitions and Sales
Contract Negotiations and Disputes and Contract Performance
Commercial Contracts and Leases
Evictions and Landlord/Tenant Issues
Collection of Lost or Unpaid Rent and Property Business
Property Tax Appeals
Management
Rent Collections
Military Law and Court Martial
Mediation and Arbitration
Criminal Law
Arson
Assault
Reckless Endangerment
Harassment
Stalking
Bench Warrants
Bribery
Burglary and Robbery
Criminal Trespass
Theft
Larceny
Computer Crimes
Computer Fraud
Conspiracy Charges
Securities and Commodities Fraud
Insurance
Bank and Wire Fraud
Money Laundering
RICO
Domestic Violence
Drug Crimes
DUI and DWAI
Falsifying Business Records
Welfare Fraud
Insurance Fraud
Health Care Fraud
Counterfeiting
Criminal Possession of Forged Instruments
Mortgage Fraud
Fraud relating to improperly collecting unemployment from the Department of Labor
Kidnapping and Custodial Interference
Murder and Attempted Murder
Probation Violations
Prostitution and Solicitation
Resisting Arrest and Obstruction of Justice
Sex Crimes
Sexual Assault
Sexual Misconduct
Forcible Touching
Rape
Sodomy
Indecent Exposure and Dissemination of Child Pornography
Summons
Petit Larceny
Grand Larceny
Criminal Possession of Stolen Goods
Money Laundering and Embezzlement
Traffic Offenses
Violent Offenses
Weapons Charges
Misdemeanors
Felony Offenses
Expungement
Weapon Charges
White Collar Crime
Estate Planning
Probate and Estate Administration
Wills
Revocable Trusts
Conservatorships
Guardianships
Estate Settlements
Agreements
Court Appointments
Will Executions
Additional Info
AV Preeminent Attorney Firm with over 50 years of history of providing quality legal services and serving Orangeburg, Richland, Calhoun, Clarendon, Dorchester, Bamberg, Barnwell, Lexington and surrounding counties of South Carolina.

Established in 1982 by Michael P. Horger and his father, the late William A. Horger. Horger and Connor LLC has a 20 year history of providing quality legal services to Orangeburg and the surrounding low country of South Carolina. Supported by an experienced staff, the firm's long standing reputation of quality representation is evidenced by its listing in Best's Directory of Recommended Insurance Attorneys as well as listings in Hines, Inc., and the Insurance Bar. Michael P. Horger holds an "AV" rating from Martindale Hubbell, representing the highest professional rating of legal ability and ethical standards of conduct from the definitive worldwide legal directory.
While insurance defense litigation has been and continues to be a mainstay for the firm, the attorneys at Horger and Connor, LLC are experienced in a broad range of legal areas and their representation includes matters in all state and federal courts, property law and real estate transactions, representation in commercial matters including business formation, collections, and litigation, agricultural law, and representation in employment law matters. In addition, both Michael P. Horger is a certified as Circuit Court mediators and arbitrator. A long and distinguished list of clients have retained the firm through the years, including the following:
Canal Insurance Company, Insurance Reserve Fund, Georgia-Pacific Corporation, SC Department of Transportation; SC Farm Bureau Insurance Company, SC Insurance Company, Orion Auto Insurance Company, State Farm Mutual Automobile Insurance Company, United Services Automobile Association, CSX Transportation, Inc., Reese Brothers, Inc., Nucor Building Systems, Inc., Chester Metropolitan Association, and General Food Stores.
Bill Connor is a member of the South Carolina Bar and Federal Bar. In addition to his legal practice, Bill is an Army Lt. Colonel recently back from Afghanistan where he served as Senior US Advisor to Helmand Province. Bill recently made the runoff election for state level office and is the author of the book "Articles from War."
The Firm is conveniently located on Centre Street, one block from the Orangeburg County Courthouse in the former Federal Land Bank building (pictured on homepage).
Lawyers