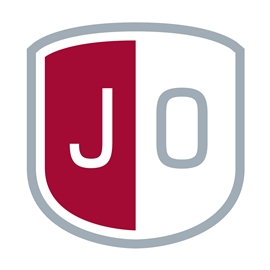 Jacobsen, Orr, Lindstrom & Holbrook, P.c., L.l.o.
Po Box 1060

Kearney

,

NE

68848
Area Practice
Business Law
Agribusiness
Banking
Collections
Commercial
Corporations and Entities
Ethanol and Bio-Fuels
Financial Institutions
Partnerships
Non-Profits, Charities
Re-Organization
Sales and Leases
Tax Increment Financing (TIF)
Litigation
Administrative
Agriculture
Appeals
Business/Contract Disputes
Construction
Environmental and Natural Resources
Insurance
Insurance Defense
Personal Injury
Professional Liability
Property Rights
Products Liability
Real Estate and Boundary Disputes
Torts
Uniform Commercial Code (UCC) and Commercial
Water and Drainage
Criminal
Assault And Battery
Disorderly Conduct
Drunk Driving (Driving Under the Influence, DUI)
Juvenile and Family Matters
Minor In Possession (MIP)
Misdemeanors and Felonies
Motor Vehicle Offense
Theft
Traffic Violations
Employment Law
Americans with Disabilities Act
Discrimination (Race, Age, Disability, Sex, Etc.)
ERISA
Family Medical Leave Act
Title 9
Family and Medical Leave Act
Family Law
Adoption
Alimony
Child Custody and Visitation
Child Support
Divorce
Juvenile
Name Changes
Paternity
Premarital
Real Estate
Boundary Disputes
Construction Liens
Conveyances
Easements
Eminent Domain
Land Development
Landlord/Tenant
Title Issues
Zoning, Planning and Land Use
Wills/Trusts/Estate Planning
Estate Planning
Probate
Wills, Trusts, Will Contests
Workers' Compensation
Workers' Compensation, Employee and Employer
Additional Info
Right Counsel. Right Representation.

Since 1978, Jacobsen Orr Lindstrom & Holbrook, P.C., L.L.O., has proudly served the needs of Greater Nebraska, providing trustworthy and dependable guidance in legal matters that apply to individuals, families and businesses in our region. No matter the dynamics of the situation, Jacobsen Orr is committed to understanding your legal issues from your perspective. We take pride in making our clients and their interests the focus of our representation, and we rely on teamwork and our experience to craft innovative, effective and efficient legal solutions for you. No Matter What, Know Jacobsen Orr.
Lawyers