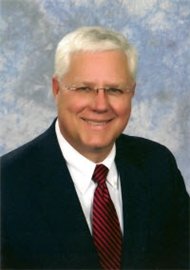 John F. Porter, Iii, P.c.
123 E Laurel St

Hytop

,

AL

35768
Area Practice
Personal Injury
Accidents
Wills
Trusts
Estate Planning
Probate & Estate Administration
Family Law
Divorce
High Net Worth Divorce
Real Estate
Commercial Real Estate
Corporate Law
Business Law
Insurance Defense
Workers Compensation Defense
Appellate Practice
Civil Appeals
Utility Law
School Law
Governmental Law
Contested Divorces, Uncontested Divorce
Child Custody, Out of State Custody Proceedings
Visitation
Child Support, Child Support Modification
Spousal Support, Spousal Maintenance, Alimony
Separation
Division of Property, Complex Property Division
Property Settlement Involving Businesses, Real Estate, Stock Options
Paternity
Adoption
Fathers' Rights
Grandparents Rights
Step Parents Rights, Step Parent Adoption
Parental Relocations & Move Aways
Military Divorce, Military Child Custody
Pre & Post Marital Agreements
Termination on Parental Rights
Protective Orders
Mediation & Collaborative Law
Asset Protection
Probate Litigation
Tax Planning
Inheritance & Estate Tax Planning
Trust Administration
Health Care Powers of Attorney
Durable Powers of Attorney
Long-Term Care Planning
Elder Abuse & Fraud Recovery
Auto/Car/Motor Vehicle Accidents
Drunk Driving Accidents, Vehicle Rollovers
Motorcycle Accidents
Truck Accidents
Commercial Trucks, Recreational Vehicles (RV's), Deliver Truck Accidents
Brain Injuries
Spinal Cord Injuries
Birth Injuries
Construction Accidents
Dog Bites
Burns
Electrocutions
Explosions
Wrongful Death
Medical Malpractice
Failure to Diagnose
Aviation Accidents
Railroad Accidents
Premises Liability
Slip and Fall
Products Liability, Dangerous Products
Nursing Home Neglect
Dangerous Roads/Highways
Mass Transit
Boating Accidents
Amusement Park Accidents
Social Security Disability (SSD)
Disability Claim Applications
Disability Claim Appeals
Disabled Child Benefits
Overpayment Cases
Over Age 50 Claims
Survivor Benefits
Expediting Your Hearing
Pain, Fatigue, and Hard to Measure Symptoms
Back Pain
Fibromyalgia and Musculoskeletal Disorders
Neurogenic Disorders
Mental Disorders
Epstein Barr
Multiple Chemical Sensitivity
Interstitial Cystitis
Appellate Litigation
Arbitration, Mediation and Dispute Resolution
Business Formation
Commercial Litigation
Bankruptcy
Construction Law
Employment Law
General Liability
Insurance Coverage
Products Liability
Professional Liability
Taxation
Estate Planning and Probate
Elder Law
Environmental Law
Class Action Suits
General Real Estate
Boundary Disputes
Commercial Leasing
Environmental Impact Statements
1031 Exchanges
Evictions
Mold
Construction Defect
Foreclosures
Title Issues
Realtor Liability
Buy Sell Agreements
Creditor Disputes
FNMA / Freddie MAC
Condo Conversion
Mechanical Liens
Land Use/Zoning
Covenants
Surgical Error
Dental Malpractice
Cerebral Hypoxia
Prescription Errors
Fetal Distress
Emergency Room Errors
Delay in Diagnosis
Incorrect Dosage
Coma / Brain Damage
Heart Disease
Anesthesia
Orthopedic Injuries
SUV Rollover
Seatbelts
Airbags
Brakes
Toys
Recalls
Drugs
Vioxx
Medical Devices
Construction Materials
Roofcrush
Fuel Systems
Employment
Employment at Will State
Race Discrimination
Sexual Discrimination
Age Discrimination
Religious Discrimination
Family Medical Leave Act
Benefits for Significant Others
Workplace Safety
Wrongful Termination
Motor Vehicle Accidents
Environmental Matters
Professional Misconduct
Subrogation
Fraud Claim
Bad Faith Insurance
Animal Attacks
Aquatic Injuries
Automobile Accidents and Injuries
Automobile Negligence
Bicycle Accidents
Bodily Injury
Brain Injury
Bus Accidents
Carpal Tunnel Syndrome
Catastrophic Injury
Commercial Vehicle Liability
Cumulative Trauma
Electrical Injury
Head Injury
Motor Vehicle Accidents and Injuries
Pedestrian Injuries
Neurolaw
Personal Injury Appeals
Personal Injury Arbitration
Personal Injury Defense
Personal Injury Mediation
Plaintiffs Personal Injury
Power Line Contact Injury
Psychological Injury
Rental Vehicle Litigation
Repetitive Stress Injury
School Bus Accidents
Severe Burns
Sexual Abuse
Spinal Injury
Third Party Wrongful Death
TMJ Dysfunction
Tourist Injuries
Transfusion Associated AIDS
Traumatic Brain Injury
Unintended Acceleration
Whiplash
Adverse Possession
Common Interest Community Law
Community Association Law
Condominium Association Law
Condominium Conversions
Condominium Development
Condominium Law
Condominium Timeshares
Conservation Easements
Conveyancing
Easements
Historic Conservation Easements
Land Acquisitions
Land Sales
Land Trusts
Manufactured Housing Law
Mixed Use Development
Mobile Home Law
Planned Unit Development Law
Property Management
Real Estate Acquisitions
Real Estate Arbitration
Real Estate Banking Law
Real Estate Bankruptcy
Real Estate Brokers and Agents Liability
Real Estate Brokers Malpractice
Real Estate Brokers Malpractice Defense
Real Estate Collections
Real Estate Contracts
Real Estate Development
Real Estate Errors and Omissions
Real Estate Exchanges
Real Estate Finance
Real Estate Foreclosure
Real Estate Fraud
Real Estate Investment
Real Estate Investment Taxation
Real Estate Investment Trusts
Real Estate Joint Ventures
Real Estate Leasing
Real Estate Litigation
Real Estate Mediation
Real Estate Partnerships
Real Estate Restructuring
Real Estate Sales
Real Estate Secured Lending
Real Estate Settlements
Real Estate Tax Assessment
Real Estate Tax Appeals
Real Estate Tax Foreclosure
Real Estate Tax Liens
Real Estate Taxation
Real Estate Title
Real Estate Title Examination
Real Estate Title Insurance
Real Estate Trade Association Law
Real Estate Valuation
Real Estate Workouts
Real Property
Real Property Acquisitions
Real Property Development
Real Property Finance
Residential Real Estate
Residential Real Estate Acquisitions
Residential Real Estate Development
Residential Real Estate Finance
Residential Real Estate Foreclosure
Residential Real Estate Sales
Right of Way Easements
Waterfront Development
Commercial Conveyancing
Commercial Real Estate Acquisitions
Commercial Real Estate Contracts
Commercial Real Estate Development
Commercial Real Estate Finance
Commercial Real Estate Foreclosure
Commercial Real Estate Litigation
Commercial Real Estate Sales
Commercial Real Estate Workouts
Industrial Real Estate Law
Retail Development
Shopping Center Acquisitions
Shopping Center Development
Shopping Center Law
Closely Held Corporations
Corporate Banking Law
Corporate Commercial Law
Corporate Contracts
Corporate Control Contests
Corporate Criminal Law
Corporate Dissolutions
Corporate Ethics
Corporate Fiduciary Law
Corporate Finance
Corporate Governance
Corporate Formation
Corporate Income Tax
Corporate Insurance
Corporate Insurance Defense
Corporate Investigations
Corporate Litigation
Corporate Organization
Corporate Partnerships
Corporate Planning
Corporate Real Estate
Corporate Successions
Corporate Reorganization
Corporate Tax Controversies
Corporate Tax Planning
Corporate Taxation
Corporate Trusts
Corporate Workouts
Family Corporations
Incorporation
Nonprofit Corporations
Professional Corporations
Public Corporations
S Corporations
Small Business Corporations
Tender Offers
Business Arbitration
Business Associations Law
Business Cooperatives
Business Crimes
Business Development
Business Dissolutions
Business Enterprises
Business Estate Planning
Business Fraud
Business Litigation
Business Mediation
Business Organization
Business Planning
Business Regulation
Business Reorganization
Business Start-Ups
Business Succession Planning
Business Successions
Business Syndication
Business Taxation
Business Torts
Business Transactions
Business Transfers
Business Trusts
Business Valuation
Buy-Sell Agreements
Buying and Selling of Businesses
Closely Held Business Estate Planning
Closely Held Business Law
Closely Held Business Taxation
Complex Business Litigation
Cooperative Taxation
Emerging Business Law
Emerging Growth Companies
Entrepreneurial Business Law
Family Business Mediation
Family Business Law
Family Business Successions
Limited Liability Company Law
Minority Business Law
Joint Ventures
Pass-Through Entities
Private Business Law
Privatization
Small Business Law
Professional Practices
Sole Proprietorships
Strategic Alliances
International Business Law
International Joint Ventures
Arson and Insurance Fraud
Automobile Insurance Defense
Automobile Insurance Fraud Defense
Automobile Liability Defense
Casualty Insurance Defense
Commercial Insurance Defense
Disability Insurance Defense
Extra Contractual Insurance Defense
Fire Insurance Defense
First Party Insurance Defense
Flood Insurance Defense
General Liability Defense
Insurance Bad Faith Defense
Insurance Coverage Defense
Insurance Defense Subrogation
Insurance Fraud Defense
Life Insurance Defense
Loss Recovery
No Fault Auto Insurance Defense
Personal Liability Defense
Property Insurance Defense
Public Liability Defense
Reinsurance Defense
Self Insured Defense
Surety Defense
Workers' Compensation Defense
Workers Compensation
Black Lung
Workers Compensation Appeals
Workers Compensation Arbitration
Workers Compensation Mediation
Workers Compensation Self Insurance
Defense Base Act
Federal Workers Compensation
Industrial Insurance
Guardianship & Conservatorships
Workers Compensation Subrogation
Electric Cooperatives Law
Electric Utilities
Electric Utility Finance
Electric Utility Regulation
Electric Utility Restructuring
Gas Utilities
Gas Utility Regulation
Public Utility Finance
Public Utility Law
Public Utility Rates
Public Utility Regulation
Public Utility Taxation
Sewer Utilities
Telephone Utilities
Telephone Utility Regulation
Utility Acquisitions
Utility Finance
Utility Liability
Utility Mergers
Utility Rates
Utility Regulation
Utility Taxation
Water Utilities
Academic Employment
Independent School Law
Private Education Law
Public School Law
School Board Defense
School Board Liability
School Desegregation
School District Liability
School Equal Protection
School Tenure
Student Discipline
Teachers Credentials
Title IX Discrimination
County Government Law
Government Affairs
Government Agency Practice
Government Ethics
Government Immunity
Government Investigations
Government Relations
Government Tort Liability
Government Risk Management
Governmental Defense
Governmental Liability
Initiative and Referendum
Legislative Practice
Local Government Civil Rights
Local Government Defense
Local Government Law
Local Government Liability
Local Government Relations
Public Officials Liability
Public Policy
State Government Law
State Legislative Practice
Additional Info
Full service, AV Preeminent Rated Law Firm: Personal Injury, Accident, Wills, Trusts, Estates, Probate, Family Law, Divorce, Business Law, Real Estate, Commericial Real Estate, Insurance Defense and more.

The firm has handled numerous civil and appellate matters and attracted national attention with the successful argument of a landmark case before the U.S. Supreme Court. J.E.B. v. Alabama banned gender discrimination in jury selection. The firm provides a broad range of legal services and represents individuals and local business, industry and government entities as well as a number of national and international clients.
Lawyers