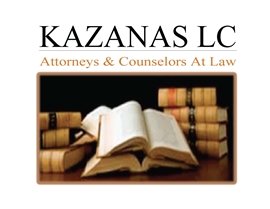 Clock Tower Building, 321 West Port Plaza Drive, Suite 201,

Saint Louis

,

MO

63146
Area Practice
Business Law
Business Planning and Strategies
Commercial Law
Corporate / Partnerships / Sole
Franchises and Franchising
International Law
Mergers and Acquisitions
Start-Ups
Technology and Patents
Trademarks and Copyrights
Estate Planning
Asset Protection
Elder Law
Guardianship
Living Wills / Health Care Directives
Medicaid and Veterans Benefits
Power of Attorneys
Probate / Trusts / Wills
Civil Litigation
Business Disputes
Commercial Disputes
Construction Disputes
Contract Disputes
Employment Disputes
Personal Injury Actions
Real Estate Disputes
Landlord / Tenant
Real Estate Developments
1031 Exchanges
Eminent Domain
Construction
Loan Modifications
Family Law
Divorce
Divorce Arbitration
Elder Care
Distribution Agreements
International Distribution
Distribution
Asset Recovery
Bankruptcy
Bankruptcy Chapter 7
Bankruptcy Chapter 11
Bankruptcy Chapter 13
Bankruptcy Litigation
Bankruptcy Mediation
Bankruptcy Reorganization
Commercial Bankruptcy
Commercial Foreclosure
Commercial Workouts
Foreclosures
Biotechnology Licensing
Business Development
Business Arbitration
Business Dissolutions
Business Estate Planning
Business Formation
Business Litigation
Business Mediation
Business Planning
Business Organization
Business Reorganization
Business Start-Ups
Business Succession Planning
Business Torts
Business Transactions
Business Trusts
Business Valuation
Buy-Sell Agreements
Buying and Selling of Businesses
Closely Held Business Estate Planning
Closely Held Business Law
Complex Business Litigation
Emerging Business Law
Emerging Growth Companies
Entrepreneurial Business Law
Family Business Law
Family Business Mediation
Family Business Successions
International Joint Ventures
International Business Law
Joint Ventures
Limited Liability Company Law
Minority Business Law
Pass-Through Entities
Private Business Law
Small Business Law
Sole Proprietorships
Strategic Alliances
Federal Civil Practice
Commercial Liability
Commercial Litigation
Commercial Mediation
Commercial Transactions
Commercial Transfers
Complex Commercial Litigation
International Commercial Arbitration
International Commercial Law
International Sale of Goods
Uniform Commercial Code
Sale of Goods
Negotiable Instruments
Secured Transactions
Commercial Conveyancing
Commercial Real Estate Acquisitions
Commercial Real Estate
Commercial Real Estate Bankruptcy
Commercial Real Estate Contracts
Commercial Real Estate Development
Commercial Real Estate Finance
Commercial Real Estate Foreclosure
Commercial Real Estate Litigation
Commercial Real Estate Sales
Commercial Real Estate Syndication
Commercial Real Estate Workouts
Shopping Center Acquisitions
Shopping Center Development
Retail Development
Industrial Real Estate Law
Construction Law
Construction Accidents
Construction and Design Law
Construction Arbitration
Construction Claims
Construction Contracts
Construction Defects
Construction Equipment Liability
Construction Finance
Construction Liability
Construction Liens
Construction Litigation
Contractor Performance Bonds
Contractors Liability
Mechanics Liens
Materialmens Liens
Consumer Protection
Breach of Contract
Commercial Contracts
Contract Fraud
Contract Litigation
International Commercial Contracts
International Contracts
Contracts
Conveyancing
Corporate Law
Closely Held Corporations
Corporate Commercial Law
Corporate Contracts
Corporate Dissolutions
Corporate Formation
Corporate Governance
Corporate Litigation
Corporate Organization
Corporate Partnerships
Corporate Planning
Corporate Real Estate
Corporate Reorganization
Corporate Workouts
Family Corporations
Incorporation
International Corporate Finance
International Corporate Law
Nonprofit Corporations
S Corporations
Small Business Corporations
Copyright Infringement
Copyright Licensing
Copyright Litigation
Copyrights
Copyright Protection
Copyright Registration
International Copyright Law
Copyright Prosecution
Debtor and Creditor
Debt Relief
Drivers License Suspension
Condemnation
Inverse Condemnation
Land Annexation
Property Rights
Disability Benefits
Deferred Compensation
Employee Compensation
Employee Stock Ownership Plans
Employee Stock Ownership Trusts
Executive Compensation
Pension Plans
Profit Sharing
Qualified Retirement Plans
Alimony
Annulment
Divorce Mediation
Domestic Relations
Legal Separation Agreements
Marital Agreements
Name Changes
Postnuptial Agreements
Premarital Agreements
Qualified Domestic Relations Orders (QDROs)
Spousal Support
Uncontested Divorce
Franchise Arbitration
Franchise Law
Franchise Litigation
Franchise Licensing
Franchise Termination
International Franchising
Inheritance
Intellectual Property
Intellectual Property Licensing
Intellectual Property Litigation
Intellectual Property Portfolio Management
Intellectual Property Infringement
Intellectual Property Enforcement
Intellectual Property Procurement
International Intellectual Property
International Licensing
Leases and Leasing
Commercial Landlord and Tenant Law
Commercial Leasing
International Leasing
Shopping Center Leasing
Unlawful Detainer
Retail Leasing
Office Leasing
Leasing
Lease Terminations
Landlord and Tenant Law
Evictions
Complex Litigation
Federal Civil Litigation
Federal Litigation
International Litigation
Business Acquisitions
Mergers, Acquisitions and Divestitures
Business Divestitures
International Mergers and Acquisitions
Leveraged Acquisitions
Leveraged Buyouts
Merger Reorganization
Spin-Offs
Negligence
Nonprofit and Charitable Organizations
Private Foundations
Tax Exempt Organizations
Partnership Law
Family Limited Partnerships
Family Partnerships
Limited Liability Partnerships
Limited Partnerships
Partnership Dissolution
Partnership Formation
Partnership Organization
Partnership Syndication
Personal Injury
Accidents
Automobile Accidents and Injuries
Automobile Negligence
Bodily Injury
Commercial Vehicle Liability
Motor Vehicle Accidents and Injuries
Plaintiffs Personal Injury
Slip and Fall
Third Party Wrongful Death
Wrongful Death
Business Method Patents
Biotechnology Patents
Biotechnology Patent Prosecution
Design Patents
International Patent Prosecution
International Patents
Patent Infringement
Patent Applications
Patent Litigation
Patent Licensing
Patent Portfolio Management
Patent Prosecution
Patent Protection
Probate Administration
Probate Litigation
Probate
Breach of Warranty
Property Law
Personal Property
Personal Property Leasing
International Property Law
Real Estate
Adverse Possession
Boundary Disputes
Condominium Association Law
Condominium Conversions
Condominium Development
Condominium Law
Condominium Timeshares
Easements
Land Acquisitions
Homeowners Association Law
Land Sales
Mixed Use Development
Quiet Title
Real Estate Acquisitions
Real Estate Contracts
Real Estate Development
Real Estate Exchanges
Real Estate Foreclosure
Real Estate Joint Ventures
Real Estate Leasing
Real Estate Litigation
Real Estate Sales
Residential Real Estate Sales
Right of Way Easements
Residential Real Estate Development
Hotel and Resort Development
Private Placement
Private Placement Syndication
Securities Litigation
Securities Fraud
Securities Fraud Arbitration
Shareholder Agreements
Shareholder Derivative Actions
Shareholder Disputes
Shareholder Rights
Social Security Disability
Social Security Disability Insurance
Technology Contracts
Technology Finance
Technology Joint Ventures
Technology Law
Technology Licensing
Technical Litigation
Technology Protection
Technology Transfers
Trade Secret Misappropriation
Trade Secrets
Trademarks
International Trademarks
Service Marks
Trade Names
Trademark Infringement
Trademark Licensing
Trademark Litigation
Trademark Prosecution
Trademark Protection
Trademark Registration
Estate Litigation
Estate Planning for the Elderly
Family Trusts
Trusts and Estates
Contested Trusts and Estates
Decedents Estates
Estate Administration
Living Trusts
Powers of Attorney
Retirement Planning
Trust Administration
Trust Law
Trust and Estate Collections
Trust Litigation
Trust Planning
Unfair Competition
Veterans Benefits
Wills
Contested Wills
Living Wills
Environmental Land Use
Rezoning
Zoning Law
Zoning Variances
Additional Info
The KAZANAS LC Law Firm proudly creates value for America's Boomers-and their families, in the Business, Family & Estate Planning areas of law. Call now so our attorneys can help you today! Free Consultation & Credit Cards Accepted.

LEGAL EXCELLENCE FOR BOOMERS - and their Families
The KAZANAS LC Law Firm proudly creates value for America's Boomers - and their families.
America's Boomers have unique legal challenges - far more diverse and complex than those of the generations that preceded them, or have followed them.
Boomers, also called "Baby Boomers," were born in the U.S. during the "boom" years after WWII (1946 thru 1964); approximately one in four Americans is a Boomer.
This single-minded focus on Boomers - and their families is what the KAZANAS LC Law Firm is all about. This allows us to focus on reliable, trustworthy, and lasting relationships with our clients.
The KAZANAS LC Law Firm concentrates on the following legal services:
BUSINESS LAW ~ Boomers tend to be well educated, prefer autonomy, control their situations, and deserve more business and commerce service, commitment and convenience.
Business Law governs business and commerce in both the private and public sectors. It provides a legal framework for business creation and organization, and for conducting business. We provide legal excellence in Business Law services related to starting and running a business (such as business planning, entity formation, licensing, trademarking, zoning and contract negotiations) as well as succession and exit planning (such as management succession, buy-sell agreements, negotiation and sale to third party purchasers).
In addition, our commercial litigation practice focuses on resolving financial and business disputes between individuals and businesses.
FAMILY LAW ~ Boomers experience more career changes, more marriages, more nontraditional family relationships, and a more fluid mixing and matching of educational, retirement and work cycles than those of other generations.
Family Law covers the legal relationships among family members, such as husbands, wives, parents, children, and domestic partners. We provide legal excellence in Family Law services that arise in these family or other personal relationships, such as marriage, property settlement issues, spousal support obligations, parental responsibility and plans for shared parenting.
ESTATE PLANNING ~ Boomers also have specialized legal needs because their estates are generally complicated and diverse, due to the current growth in investment products, increased job mobility, and children and parental necessities.
Estate Planning is the formation of documentation to maintain and effectively control your financial and health care security. We provide legal excellence in Estate Planning services to help your estate avoid probate costs and simplify the process regarding your financial estate for your family.
In addition to saving time and money after your death, a properly established estate plan will provide clear and concise directions regarding your financial estate and health issues during your lifetime. Estate planning documents may include a will, trusts, powers of appointment, and powers of attorney, including the durable financial power of attorney, the durable medical power of attorney, and a living will.
Because Boomers have elderly parents faced with difficult, long-term care challenges, we provide legal excellence in Elder Law services, which are combined with traditional Estate Planning services. These legal services include planning ahead for all available support resources, like Social Security and Veterans benefits, Medicare and Medicaid coverage, nursing-home care, in-home care, and other legal matters of particular concern to them to ensure cost-efficient eligibility for long-term care.
So, whether you live on "Penny Lane", rejoice about the "Glory Days", married a "California Girl", told your friend about "My Girl", or you are "Crazy (for loving...)", give us a call.
We are here to help you with due diligence of your optimism, with guidance during your exploration, and with documentation to protect your achievements.
Lawyers