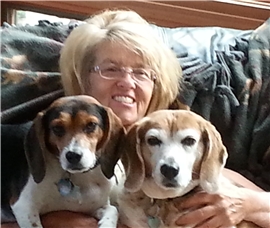 13427 Arizona St

Crown Point

,

IN

46307
Area Practice
Criminal Law
Social Security Disability
Family Law
Interstate Child Custody
Civil Law
Probate
General Liability
General Practice
Appellate Practice Section
Adoptions
Child Custody
Third Party Custody
Post Divorce Modification
Paternity
Parenting Time
Parental Rights
Equitable Distribution
Divorce
Collaborative Family Law
Childrens Rights
Child Welfare
Child Support
Personal Injury
Automobile Accidents
Automobile Negligence
Bicycle Accidents
Boating Accidents
Bodily Injury
Brain Injury
Bus Accidents
Catastrophic Injury
Commercial Vehicle Liability
Cumulative Trauma
Electrical Injury
Head Injury
Motor Vehicle Accidents
Motorcycle Accidents
Pedestrian Injuries
Personal Injury Appeals
Personal Injury Defense
Plaintiffs Personal Injury
School Bus Accidents
Severe Burns
Slip and Fall
Spinal Injury
Subway Accidents
Third Party Wrongful Death
Traumatic Brain Injury
Whiplash
Wrongful Death
Ancillary Probate
Probate Administration
Probate Litigation
Contested Wills
Living Wills
Inheritance
Successions
Social Security Appeals
Social Security Disability Insurance
Supplemental Security Income
Civil Appeals
Assault and Battery
Burglary
Bribery
Criminal Appeals
Criminal Defense
Criminal Fraud
DUI/DWI
Drivers License Suspension
Driving While Intoxicated
Expungements
Extortion
Felonies
Forgery
Hit and Run
Misdemeanors
Money Laundering
Sex Crimes
Sexual Assault
Shoplifting
Stalking
Theft
Traffic Violations
Weapons Charges
Contested Trusts and Estates
Decedents Estates
Estate Administration
Estate Litigation
Estate Planning
Fiduciary Litigation
Civil Liability
Tort Liability
Commercial Torts
Business Litigation
Business Torts
Adult Guardianship
Guardian Ad Litem
Guardianship
Guardianship Administration
Truck Accidents
Interstate Support
Employment Law
Unable to Work
Injured and Can't Work
Injured
Additional Info
Call to speak to the Attorney TODAY! No need to wait for an appointment - most people want some guidance now! Experienced and practical. All kinds of law. Flexible hours and house calls. Free phone consultation - almost anytime!

General practice, including personal injury, social security disability, family law, wills, trusts, probate, criminal, traffic, civil litigation, appeals.
Licensed in Indiana and Illinois, serving Lake, Porter, Newton, Jasper, Starke, St. Joseph counties in Indiana and Cook, Will and Kankakee counties in Illinois and all of Indiana and Illinois for Social Security Disability.
Lawyers