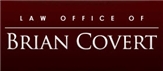 Law Office Of Brian Covert
1003 Neudearborn Ln

Naperville

,

IL

60563
Area Practice
Home Loan Modifications
Personal Injury
Bank Foreclosures
Banks and Banking
Loan Restructuring
Loan Syndication
Loan Workouts
Loans
Merchant Banking
Commercial Real Estate Bankruptcy
Commercial Real Estate Foreclosure
Commercial Real Estate Workouts
Credit Repair
Debt Relief
Mortgage Law
Commercial Mortgages
Mortgage Banking Law
Mortgage Bankruptcy
Mortgage Finance
Mortgage Foreclosure
Mortgage Insurance
Mortgage Lien Foreclosure
Mortgage Refinancing
Mortgage Tax
Mortgage Securitization
Mortgage Workouts
Secondary Mortgage Market
Real Estate
Real Estate Bankruptcy
Real Estate Foreclosure
Real Estate Workouts
Bankruptcy
Commercial Workouts
Foreclosures
Workouts
Accidents
Animal Attacks
AIDS Litigation
Aquatic Injuries
Automobile Accidents and Injuries
Automobile Negligence
Bicycle Accidents
Boating Accidents
Bodily Injury
Brain Injury
Bus Accidents
Carpal Tunnel Syndrome
Catastrophic Injury
Commercial Vehicle Liability
Cumulative Trauma
Dog Bites
Electrical Injury
Electromagnetic Field Litigation
Head Injury
Motor Vehicle Accidents and Injuries
Motorcycle Accidents
Neurolaw
Pedestrian Injuries
Personal Injury Appeals
Personal Injury Arbitration
Personal Injury Defense
Personal Injury Mediation
Plaintiffs Personal Injury
Power Line Contact Injury
Psychological Injury
Rental Vehicle Litigation
Repetitive Stress Injury
School Bus Accidents
Severe Burns
Sexual Abuse
Slip and Fall
Spinal Injury
Subway Accidents
Third Party Wrongful Death
TMJ Dysfunction
Tourist Injuries
Transfusion Associated AIDS
Traumatic Brain Injury
Unintended Acceleration
Whiplash
Wrongful Death
Foreclosure Defense, Short Sales & Deed-in-Lieu
Additional Info
Aggressive foreclosure attorney in Naperville, Illinois at Law Office of Brian Covert develops strategy to help individuals save their home and provides ethical and responsive service they deserve.

It is your home - and we fight for your right to keep it that way
Just as across the United States, people throughout Northeastern Illinois are facing the prospect of losing their home. If you can no longer afford your mortgage payments - whether due to a job loss, debt issues or because you may have been the victim of predatory lending practices - we are here to help you protect your family, your home and your credit.
At the Naperville, Illinois Law Office of Brian Covert, we put families and their homes first. And we want you to know that foreclosure is not your only option.
The sooner you act, the greater your options
If you are at risk of foreclosure, the worst thing you can do is nothing. From the minute you contact our experienced foreclosure defense attorneys, we start to develop a strategy to help you save your home. What makes our process different from many others is that we do not just look at one option - we combine tactics to come up with the best possible solution. For example, we will work with your lender to modify your mortgage while simultaneously working through foreclosure with the courts. We can help with:
- Home loan modification negotiations
- Foreclosure defense and litigation
- Short sales and deed-in-lieu
If you have already received a notice of intent to foreclose, please contact us immediately. You may have fewer than 30 days before the court's judgment of foreclosure if you do not take the proper legal steps.
Aggressive advocates for the injured
We do not let the banks push our foreclosure clients around. Likewise, we do not let insurance companies take advantage of our clients who have suffered a personal injury. We are here to help you get maximum compensation if you or someone you care about has been injured as a result of a:
- Car, truck, bus or motorcycle accident
- Slip-and-fall or other premises liability issues
- Construction site accident
- Defective product
If you have been injured, it is in your best interest to talk to our DuPage County lawyers before you agree to anything with the insurance company. We will fight for your right to be compensated for medical expenses, loss of income, property damage, and pain and suffering.
Get the help you need for your foreclosure or personal injury matters today
Put our DuPage County lawyers on your side by scheduling a confidential consultation to discuss your situation. Contact us online or call us at 224.572.9929. For your convenience, we can accommodate off-site, off-hours appointments. Attorney Sadia Covert speaks Urdu and Hindi.
Lawyers