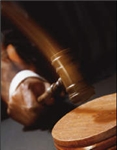 Law Office Of Daniel S. Willard, P.c.
9401 Rockville Pike

Bethesda

,

MD

20814
Area Practice
Business Law
Closely Held Business Law
Commercial Law
Emerging Business Law
Limited Liability Company Law
Small Business Law
Business Litigation
Business Disputes
Civil Litigation
Civil Practice
Commercial Litigation
Corporate Litigation
Litigation
Unfair Competition
Business Formation
Business Enterprises
Corporate Governance
Family Business Law
Family Businesses
Franchises And Franchising
Incorporations
Investments
Partnerships
New Businesses
Nonprofit And Charitable Organizations
Partnership Law
Business Planning
Asset Protection
Estate Succession Planning
Small Business General Counseling
Advice Limited To Legal Advice
Not Business Advice
Corporation Sales
Business Acquisitions
Buying
Selling Businesses
Mergers And Acquisitions
Collection Litigation
Bankruptcy
Business Debt Collections
Collections
Commercial Bankruptcy
Commercial Collections
Creditor Bankruptcy
Creditors Rights
Debtor And Creditor
Foreclosures
Administrative Law
Government Contracts
Government Procurement
Municipal Law
Zoning Law
Planning Law
Land Use
Banking Law
Commercial Banking
Financial Services Law
Contracts
Breach Of Contract
Contract Disputes
Contract Drafting
Construction Law
Bond Claims
Construction Defects
Construction Litigation
Mechanics Liens
Miller Act Claims
Corporate Law
Corporate Commercial Law
Corporate Finance
Directors And Officers Liability
Finance
Election Law
Campaign
Political Law
Lobbying
Real Estate
Commercial Landlord
Tenant Law
Commercial Leasing
Commercial Real Estate
Easements
Leases And Leasing
Mortgages
Property Law
Real Property
Real Estate Litigation
Residential Real Estate
Shopping Center Law
Technology Law
E-Commerce
Internet Law
Trade Secrets
Wills
Estates
Estate Litigation
Family Trusts
Generation-Skipping Trusts
Irrevocable Trusts
Living Wills
Powers Of Attorney
Revocable Trusts
Uniform Trusts To Minors
Wills Probate
Asset Recovery
Banks and Banking
Bank Collections
Bank Directors and Officers Liability
Bank Fraud
Banking Litigation
Banking Regulation
Check Fraud
Commercial Credit
Commercial Loans
Credit Fraud
Credit Law
Credit Union Law
Currency Law
Electronic Banking
Escrow Agent Liability
Escrow Law
Exchange Control
Fair Lending
Financial Law
Interest and Usury
Lender Law
Lender Liability
Lender Regulation
Lenders Rights
Letters of Credit
Loans
Merchant Banking
Savings and Loan Fraud
Savings and Loan Law
Secured Lending
Thrift Institution Regulation
Thrift Institution Law
Truth in Lending
Business Arbitration
Business Associations Law
Business Cooperatives
Business Crimes
Business Development
Business Dissolutions
Business Estate Planning
Business Fraud
Business Mediation
Business Organization
Business Regulation
Business Start-Ups
Business Succession Planning
Business Successions
Business Torts
Business Transactions
Business Transfers
Business Valuation
Buy-Sell Agreements
Buying and Selling of Businesses
Closely Held Business Estate Planning
Complex Business Litigation
Emerging Growth Companies
Entrepreneurial Business Law
Family Business Mediation
Family Business Successions
Joint Ventures
Pass-Through Entities
Private Business Law
Professional Collections
Secured Collections
Unsecured Collections
Retail Collections
Commercial Arbitration
Commercial Bad Faith
Commercial Constitutional Law
Commercial Fraud
Commercial Liability
Commercial Mediation
Commercial Torts
Commercial Transactions
Commercial Transfers
Complex Commercial Litigation
Negotiable Instruments
Retail Liability
Sale of Goods
Secured Transactions
Uniform Commercial Code
Commercial Conveyancing
Commercial Real Estate Acquisitions
Commercial Real Estate Contracts
Commercial Real Estate Development
Commercial Real Estate Finance
Commercial Real Estate Litigation
Commercial Real Estate Sales
Commercial Real Estate Workouts
Industrial Real Estate Law
Retail Development
Shopping Center Acquisitions
Commodities
Commodities Arbitration
Commodities Fraud
Communications and Media
Cellular Fraud
Communications Law
Telecommunications Law
Computers and Software
Computer Contracts
Computer Fraud
Computer Law
Computer Software Law
Computer Technology
Information Technology Contracts
Information Technology Licensing
Software Licensing
Software Protection
First Amendment Law
Freedom of Information
Constitutional Law
Architectural Law
Construction Accidents
Construction and Design Law
Construction and Surety Law
Construction Arbitration
Construction Claims
Construction Contracts
Construction Equipment Liability
Construction Finance
Construction Insurance
Construction Insurance Defense
Construction Liability
Construction Liens
Construction Mediation
Construction Products Liability
Construction Safety
Construction Workouts
Contractor Performance Bonds
Contractors Liability
Materialmens Liens
Public Construction Law
Breach of Contract
Commercial Contracts
Contract Fraud
Contract Litigation
Conveyancing
Closely Held Corporations
Corporate Banking Law
Corporate Contracts
Corporate Control Contests
Corporate Dissolutions
Corporate Ethics
Corporate Fiduciary Law
Corporate Formation
Corporate Insurance
Corporate Insurance Defense
Corporate Investigations
Corporate Organization
Corporate Partnerships
Corporate Planning
Corporate Real Estate
Corporate Reorganization
Corporate Successions
Family Corporations
Incorporation
Nonprofit Corporations
S Corporations
Small Business Corporations
Debtor and Creditor
Creditors Rights in Bankruptcy
Debtor and Creditor Collections
Debtor and Creditor Remedies
Debtor and Creditor Workouts
Fair Debt Collection Practices Act
Secured Creditors Rights
Unsecured Creditors Rights
Asset Based Finance
Asset Sales
Commercial Finance
Debt Finance
Factoring Law
Financial Fraud
Financial Fraud Recovery
Financial Institution Regulation
Financial Institutions Law
Financial Institution Litigation
Secured Finance
Securitization
Franchises and Franchising
Automotive Franchises and Dealerships
Dealership Law
Franchise Arbitration
Franchise Litigation
Franchise Licensing
Franchise Law
Franchise Mediation
Franchise Regulation
Franchise Termination
Fraud and Deceit
Civil Fraud
Fraud
Identify Theft
Federal Practice
False Claims Act
Qui Tam Litigation
Bid Protests
Defense Contracts
Federal Contracts
Government Construction Contracts
Government Contract Arbitration
Government Contract Fraud
Local Government Contracts
Public Bidding
Public Contract Law
Public Works Contracts
Content Licensing
Cybersquatting
Digital Signatures
Domain Name Infringement
Domain Names
Internet Liability
Internet Licensing
Internet Litigation
Web Site Development
Investment Law
Investment Banking Law
Investment Fraud
Defense Litigation
E-Discovery
Federal Civil Litigation
Federal Litigation
Long-Arm Litigation
Trial Practice
Complex Litigation
Mergers, Acquisitions and Divestitures
Business Divestitures
Mergers and Acquisitions
Nonprofit and Charitable Organizations
Charitable Limited Partnerships
Charitable Organizations Law
Nonprofit Organizations Law
Family Limited Partnerships
Family Partnerships
Limited Liability Partnerships
Limited Partnerships
Partnership Dissolution
Partnership Formation
Partnership Organization
Technology and Science
High Technology Contracts
Technology Contracts
Contested Wills
Inheritance
Successions
Zoning, Planning and Land Use
Building and Public Safety Codes
Land Development
Land Use Litigation
Land Use Regulation
Zoning Variances
Additional Info
Developing successful legal strategies for our clients for more than 25 years

For more than 20 years the Law Office of Daniel S. Willard, P.C. has worked together with clients to successfully develop legal strategies to set them on a winning course. The firm's key to litigation success has been its ability to clearly explain their client's side of the story and create a path for achieving their client's objectives.
The Law Office of Daniel S. Willard, P.C. represents businesses in Maryland and D.C. The firm's attorneys work hard to know your business and to understand your legal needs and concerns. The firm has achieved Martindale-Hubbell's highest rating for legal ability.
The examples following major firm practice areas of law above are examples drawn from popular key-word search terms and are not necessarily intended to indicate separate areas of law. Maryland attorneys may not say they are experts in any particular areas of law. This firm makes no such claims.
Lawyers