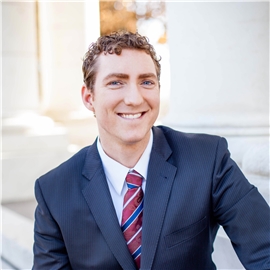 Law Office Of James Newell
4845 Pearl East Cir Ste 101

Boulder

,

CO

80301
Area Practice
Real Estate Law
Purchase Sale Disputes
Warranty and Quitclaim Deeds / Promissory Notes
Quiet Title / Partition
Non Disclosure
Mortgage / Real Estate Broker Fraud
Lease Disputes
For Sale by Owner ("FSBO")
Eviction / Forcible Entry and Detainer ("FED")
Lease Assignment / Subletting
Easement Disputes
Adverse Possession
Litigation / Representation at Trial
Business Law
Additional Info
A results oriented, cost-effective real estate, business, and litigation law firm. With Newell Law, your commercial or residential real estate sale, purchase or dispute is in good hands.

Many people only find a lawyer when it is already too late: when they are served with process and do not know what to do next or when they find themselves delving into legal concepts or procedural requirements that are far more complicated than they are competent to handle alone. But it is important to have a smart, capable attorney looking out for your best interests from the start so that you do not have to risk dealing with disastrous and expensive consequences later on.
It has become abundantly clear over the last several years that searching for answers to legal questions on Google can lead to disastrous consequences. Clear, unambiguous answers to legal questions are exceedingly rare, so you need to make sure the advice you follow is tailored to your specific circumstances and needs. It is just as reckless to download a standard form from the internet without knowing who wrote it, when it was written, or the context under which it was written. Binding legal documents must be iron-clad and unambiguous; there is no way to assure you're covered unless you consult an attorney first. You may remember this catchy line from a pocketknife safety book in season five of The Simpsons: "Don't do what Donny Don't does." In this case "Donny Don't" uses standard forms from unknown sources and consults Yahoo! Answers for his legal advice.
Often there was nothing that could have been done or it is simply too late to turn back the clock and make sure everything is done right from the start. Sometimes the other party is unreasonable and does not care about their legal or contractual obligations. In those circumstances you need someone on your side who can help you break the impasse. Whether your matter has already become a difficult, seemingly intractable problem or you want to be proactive and make sure everything is handled properly from the start, you can give me a call at (303) 625-4022 to schedule an appointment.
If you are involved in a real estate dispute, real estate or business litigation, or need advice or representation in a real estate transaction, and are looking for a Real Estate Attorney in Colorado with a results oriented, cost-effective approach tailored to your matter's specific needs, contact Newell Law. We have the experience and knowledge to achieve the best results possible for your case.
Lawyers