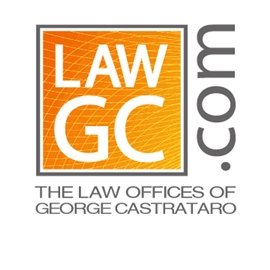 Law Offices Of George Castrataro
707 Ne 3rd Ave Ste 300

Fort Lauderdale

,

FL

33304
Area Practice
Bankruptcy
Foreclosure Defense & Mortgages
Civil Litigation
Wills
Corporate & Small Business Law
Non-Profit Law
Contract Law
Dispute Resolution
Additional Info
Serving Clients With Integrity and Compassion - Bankruptcy Foreclosures Probate Matters

Recognizing not only the letter of the law, but the spirit as well, the capable team of attorneys at The Law Offices of George Castrataro is focused on results. The firm's mission is to protect the legal rights of all clients. Service stands as the hallmark of the firm. Everyone on staff strives to serve clients with integrity and compassion.
Part of the goal of the firm's confidential client advocates has been to help educate homeowners about their legal rights in filing for bankruptcy and to assist them in protecting their homes from foreclosure. We have extensive experience in fighting Florida foreclosure cases.
There is no one-size-fits-all approach, and each client receives the individual attention necessary. The staff believes in always going that extra mile to help a client, and appointments may be scheduled after hours when necessary.
The practice also involves civil litigation, wills, corporate and small business law, non-profit law, contract law and dispute resolution. Broward County citizens have sought help from the firm in matters ranging from noise complaints by condo residents to workplace discrimination. We have been able to assist home owners and renters alike.
Initial consultations are always free, and phones inquiries are always welcomed. Contact us at 954.573.1444 to schedule a consultation or click here to send us a message via email.
Since the opening of our practice in 2008 we have been privileged to be in a position to contribute over $100,000 in pro-bono services, direct giving, and in-kind donations to the surrounding community.
Lawyers