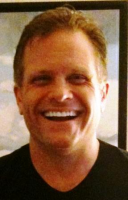 Law Offices Of Richard Palumbo, Llc
535 Atwood Ave Ste 4

Cranston

,

RI

02920
Area Practice
Business Law
Condominium Law
Evictions
Mortgage Foreclosures
Probate & Estate Administration
Property Damage & Insurance Law
Real Estate Law
REO Services
Additional Info
The Law Offices of Richard Palumbo, LLC provides highly efficient and effective legal representation to a growing number of individuals, new businesses, and established companies throughout Rhode Island. Our law firm's practice areas include Rhode Island Real Estate Law, Mortgage Foreclosures, REO Services, Evictions, Condominium Law, Property Damage and Insurance Law, Business Law, and Probate of Wills and Estate Administration. The Law Offices of Richard Palumbo, LLC is located at 535 Atwood Ave., Cranston, RI 02920. We provide excellent legal services in Providence County, Kent County and Washington County.
The Law Offices of Richard Palumbo, LLC has extensive experience in a number of practice areas within Rhode Island Real Estate Law. Our real estate attorney primarily focuses on Transactional Real Estate Law including: Residential Real Estate Closings in Rhode Island, Commercial Real Estate Closings, Real Estate Re-Financing, Reverse Mortgages, Purchase and Sales Agreement (Negotiations and Drafting), Lease Negotiation and Drafting; and Real Estate Litigation.
Our RI foreclosure attorney provides Lenders with assertive legal representation and effectively and efficiently conducts residential and commercial Mortgage Foreclosures throughout the state of Rhode Island. Our streamlined mortgage foreclosure process guarantees our lenders with a mortgage foreclosure process that begins within 24 hours of the foreclosure request.
The Law Offices of Richard Palumbo, LLC offers bold legal representation to quickly conduct residential and commercial evictions for landlords in Rhode Island. We provide quick results and thoroughly understand the needs of landlords going through the eviction process. We are knowledgeable about the eviction process for evictions for non-payment of rent, evictions for other than non-payment of rent and other Rhode Island Landlord Tenant legal matters.
Our firm also effectively represents clients in the area of RI Condominium Law including Condominium Formation (i.e. Declaration of Condominium, By-Laws, etc.), Condominium Conversion of existing real estate, and Condominium Disputes. Our condominium law attorney is experienced in representing condominium boards and associations, homeowner associations and management companies in a wide variety of legal matters. Condominium and homeowner associations are organizations that are made up of individual owners with both property rights and community responsibilities. Our legal team works to diligently and sensibly defend the rights and enforce the responsibility of both the communities and their owners.
The Law Offices of Richard Palumbo has the RI Property Damage and Insurance attorney who represents homeowners and business owners in Property Damage claims against insurance companies. We have an extensive background in the area of Rhode Island Insurance Loss Adjusting and Loss Settlement. The Law Offices of Richard Palumbo, LLC routinely settles different types of insurance related property losses including residential and commercial fire, smoke and soot damage, water, mold and mildew damage, environmental damage, and storm damage with efficiency. The insurance companies have adjusters and lawyers on their side so let us use our legal experience and know-how to protect your home or business after a catastrophic loss.
The Law Offices of Richard Palumbo, LLC represents many different types of businesses including new businesses and well established companies. Our Rhode Island business lawyers provide legal services for construction companies, lenders, landlords, restaurants, modular home companies, trucking companies, and numerous other businesses in nearly every area of Business Law including: assisting in the proper choice of the business entity, business formation, buy-sell agreements, and contract and lease negotiations and drafting.
The Law Offices of Richard Palumbo, LLC provides our valued clients with Probate of Wills and Estate Administration needs including consultation wills and probate administration.
Lawyers