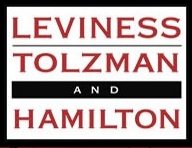 Leviness, Tolzman & Hamilton, P.a.
923 N Calvert St

Baltimore

,

MD

21202
Area Practice
General Practice
Auto Accidents
Medical Malpractice
Workers Compensation
Wrongful Death
Boating Accidents
Criminal Defense
Truck Accidents
Brain Trauma
Birth Trauma
Social Security Disability
DUI/DWI Defense/ Administrative Hearings
Bankruptcy
Motorcycle Accidents
Criminal Law
Black Lung
Federal Workers Compensation
Industrial Insurance
Workers Compensation Appeals
Workers Compensation Defense
Workers Compensation Mediation
Workers Compensation Self Insurance
Workers Compensation Subrogation
Chiropractors Malpractice
Cosmetic Surgery Malpractice
Dental Malpractice
Dental Malpractice Defense
Failure to Diagnose
Gynecology Malpractice
Medical Disciplinary Proceedings
Medical Liability
Medical Malpractice Defense
Medical Negligence
Medical-Legal Law
Medication Errors
Mental Health Professionals Malpractice
Nursing Malpractice
Nursing Liability
Nursing Negligence
Obstetric Malpractice
Oncology Law
Optometric Malpractice
Orthopedic Malpractice
Pediatric Malpractice
Pharmacists Liability
Physicians Professional Liability
Physicians Rights
Physicians Risk Management
Podiatric Malpractice
Psychiatric Malpractice
Psychology Malpractice
Psychotherapy Law
Surgeons Liability
Wrong Site Surgery
Personal Injury
Accidents
AIDS Litigation
Animal Attacks
Aquatic Injuries
Automobile Accidents and Injuries
Automobile Negligence
Bicycle Accidents
Bodily Injury
Brain Injury
Carpal Tunnel Syndrome
Catastrophic Injury
Commercial Vehicle Liability
Cumulative Trauma
Dog Bites
Electrical Injury
Electromagnetic Field Litigation
Head Injury
Motor Vehicle Accidents and Injuries
Neurolaw
Pedestrian Injuries
Personal Injury Appeals
Personal Injury Arbitration
Personal Injury Defense
Personal Injury Mediation
Plaintiffs Personal Injury
Power Line Contact Injury
Psychological Injury
Rental Vehicle Litigation
Repetitive Stress Injury
School Bus Accidents
Severe Burns
Sexual Abuse
Slip and Fall
Spinal Injury
Subway Accidents
Third Party Wrongful Death
TMJ Dysfunction
Tourist Injuries
Transfusion Associated AIDS
Unintended Acceleration
Whiplash
Social Security
Social Security Appeals
Social Security Disability Insurance
Supplemental Security Income
Federal Criminal Law
Assault and Battery
Burglary
Capital Offenses
Civil Forfeiture
Crime Victims Compensation
Criminal Antitrust
Criminal Appeals
Criminal Conspiracy
Criminal Fraud
Criminal Forfeiture
Criminal Investigation
Criminal Prosecution
Death Penalty
Drivers License Suspension
Driving While Intoxicated
DUI/DWI
Electronic Surveillance
Expungements
Extortion
Extradition
Forensic Accounting
Felonies
Forensic DNA
Forensic Medicine
Forensic Science
Forgery
Grand Jury Practice
Habeas Corpus
Hit and Run
Homicide
International Criminal Law
International Extradition
Mail Fraud
Malicious Prosecution
Manslaughter
Misdemeanors
Money Laundering
Murder
Parole and Probation
Post-Conviction Remedies
Search and Seizure
Sex Crimes
Sexual Assault
Shoplifting
Stalking
Theft
Traffic Violations
Vehicular Homicide
Victims Rights
Weapons Charges
Wire Fraud
Wiretapping
Bankruptcy Arbitration
Bankruptcy Chapter 7
Bankruptcy Chapter 11
Bankruptcy Chapter 13
Bankruptcy Collections
Bankruptcy Fraud
Bankruptcy Litigation
Bankruptcy Mediation
Bankruptcy Reorganization
Bankruptcy Taxation
Bankruptcy Trustees Rights
Commercial Bankruptcy
Commercial Foreclosure
Commercial Insolvency
Commercial Recovery
Commercial Workouts
Consumer Bankruptcy
Creditor Bankruptcy
Debt Relief
Debtor Bankruptcy
Foreclosures
Fraudulent Conveyance
Insolvency
International Bankruptcy
International Insolvency
Liquidations
Out of Court Debt Restructuring
Personal Bankruptcy
Pre-Bankruptcy Workouts
Receivership
Repossessions
Workouts
Workouts Taxation
Fatal & Crippling Injuries
Additional Info
We fight for you is more than a slogan. As one of Maryland's most visible and successful accident law firms, we have collected over $100 million in settlements for our clients.

Finding the right attorney can be pretty tough. Who can I trust? How much will it cost? Do they have a solid track record of success? Will they keep me informed? Will they get me the result I deserve? LeViness, Tolzman & Hamilton has been the choice of literally thousands of clients since the 1980's.

By limiting our practice areas, we are able to stay on the cutting edge of the law and offer our clients state-of-the-art strategic advice. Our greatest satisfaction is being able to use our knowledge and skills to help people when they need it most. Our objective is the same in every case: to obtain the BEST result for our client. AND WE DO! LeViness, Tolzman & Hamilton has represented thousands of accident victims and have consistently obtained exceptional results in a wide variety of serious and catastrophic injury cases. Our record speaks for itself. In fact, last year, our firm obtained the HIGHEST JURY VERDICT IN THE STATE OF MARYLAND in an auto accident case (over $4million). Our record of success assures you that LeViness, Tolzman & Hamilton are the three names you can trust.

When you hire the attorneys at LeViness, Tolzman & Hamilton, you get immediate peace of mind. We know that when you are injured, you want prompt answers and action. We also know that injuries can cause serious financial hardship and even a lifetime of suffering. We will start investigating your case on Day One using the latest analytic techniques and a solid work ethic. Our goal is to exceed your expectations. We will be by your side every step of the way. From our initial meeting through the settlement of your case, we will make the process as QUICK and SMOOTH as possible, giving you the utmost in personalized service and keeping you INFORMED and up-to-date as the case develops. Let us fight for you!

MISSION STATEMENT

At LeViness, Tozlman & Hamilton, your satisfaction is our #1 priority. We are committed to treating each client with the highest level of respect while providing unsurpassed service with accountability, ethical behavior and the Best result.

NO FEE OR EXPENSE UNTIL WE WIN YOUR CASE

For cases involving Auto, Truck, and Boating Accidents, Medical Malpractice, Wrongful Death, Workers Compensation, Product Liability Claims, Social Security Disability, or Fatal and Crippling Personal Injuries there is absolutely NO FEE OR EXPENSE charged to you until we win your case.

24 HOUR TOLL FREE HOTLINE

Because we know accidents can happen at any time and not just during business hours, we offer a 24 hour hotline for immediate help and a prompt answer to your questions. To speak with one of our attorneys today, call our TOLL FREE number at (800) 358-4529.

FREE CONSULATION

Remember, your initial consultation is free of charge of obligation. We look forward to winning your case and getting you the results you need and deserve. WE WILL FIGHT FOR YOU!
Disclaimer--In medical malpractice cases, co-counsel may be engaged and have principal responsibility for the case.
Lawyers