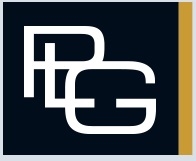 4 Court Street,

Taunton

,

MA

02780
Area Practice
Adoption Law
Airplane Crashes
Automobile Accidents
Business Law
Business Planning
Business Enterprises
Buying Or Selling A Business
Buying Or Selling Real Estate
Child Custody
Child Support
Closely Held Business Law
Collections
Commercial Real Estate
Commercial Leasing
Consumer Fraud
Construction Law
Contracts
Corporate Law
Creditors Rights
Criminal Law
Divorce
Dog Bites
Domestic Violence
Elder Law
Eminent Domain
Employment Contracts
Environmental Law
Estate Planning
Wills
Franchises
General Business
Head Injury
Spinal Injury
Insurance
Insurance Coverage Opinions
Insurance Defense
Insurance Lawsuits
Landlord Tenant
Limited Liability Company Law
Matrimonial Law
Medical Malpractice
Partnerships
Personal Injury
Products Liability
Real Estate
Real Estate Closings
Real Estate Conveyancing
Slip And Fall
Small Business Law
Starting A Business
Truck Accidents
Trusts
Probate
Visitation Rights
Warranties
Wrongful Death
Wrongful Termination
Zoning Law
Land Use
Zoning Board
Appeal Board Hearings
Additional Info
Attorneys at Law

About The Firm
The Massachusetts and Rhode Island law firm of Percy Law Group, PC, is driven to deliver superior legal advice and personal service to a diverse clientele of individuals and businesses throughout Massachusetts. We continually focus on you, your needs, your results while we provide the highest quality of service and support. At Percy Law Group, PC, personalized attention to your needs underlines our approach to practicing law. Individuals and businesses engage a lawyer because they have a need and a desired result; we believe that our job is to thoroughly understand that need and always strive to achieve that (or a better) result. We have the drive, the resources and the experience to get the job done, and we welcome the opportunity to serve you. Contact us now to discuss how we will meet your needs.
Creative Solutions, Hard Work & Result Focused
Percy Law Group, PC attorneys think "outside the box". Our job function is to achieve the best possible result for you, and that nearly always requires a creative solution tailored to your particular case. Allow us to use our experience, drive and hard work as we stay focused on you, your case, your needs, your results.
Firm History
The Firm originally was founded as a solo practice in 1994 by Mr. Percy. Over time the firm has continued to grow due to its ongoing focus on customer service and achieving superior client results. Today the firm has a staff of six attorneys, three of counsel, and an overall staff of twenty-five professionals, all of whom are driven to stay focused on you, your case, your needs, your results. We currently have five offices in Massachusetts for your convenience.
Community Service
The attorneys, paralegals and staff at Percy Law Group, PC maintain strong commitments to community service, a commitment that starts at the top. They have been involved in numerous charitable organizations and endeavors over the years including sitting on the Board of Directors of The United Way of Greater Attleboro/Taunton, Taunton Chamber of Commerce, the Boys and Girls Club of Taunton, New Hope, Inc. (a families in crisis charity), the Neighborhood Corporation, Heart of Taunton, Inc. (the downtown Taunton businesspersons organization), and Taunton BID District Steering Committee. The firm has received awards for its community services and charitable contributions. The Firm continues to engage in community service at all levels.
Lawyers