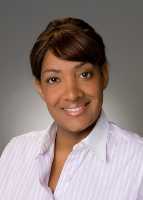 118 Wellesley Dr Se

Albuquerque

,

NM

87106
Area Practice
Bankruptcy
Bankruptcy Chapter 7
Bankruptcy Chapter 13
Debt Negotiation or Settlement
Exemptions from Bankruptcy
Home Foreclosure
Repossession
Wage Garnishment
Credit after Bankruptcy
Accumulated Debt
Family Law
Divorce
Custody
Visitation
Personal Injury
Auto Accidents
Slip and Fall
Wrongful Death
Medical Malpractice
Trucking Accidents
Long Term Care/Elder Abuse
Additional Info
Where clients matter. Always.

Bankruptcy Attorney In New Mexico
If you're struggling with debt, it may feel like your financial worries are taking over your life. You worry about how you will fill your gas tank this week, or whether you can afford to buy groceries. You lose sleep constantly thinking about how to make ends meet until your next paycheck - if you have one. You worry about money the minute your day begins.
What you may not realize is that there are options for people like you. I help people find debt relief through bankruptcy. Filing for bankruptcy isn't the end - instead, it's the start of a new beginning.
Many people do not know that bankruptcy is their Constitutional right to obtain a fresh financial start. When you have been burdened by unmanageable debts - for whatever reason - bankruptcy can be a way to help you get back on your feet. Our bankruptcy law firm helps people regain control of their finances by providing the experienced and knowledgeable guidance they need in bankruptcy and other debt relief options.
Our Albuquerue bankruptcy law firm understand that many times debt problems are caused by unplanned circumstances. Maybe you lost your job. Perhaps your loved one suffered an expensive medical emergency. Maybe you were simply a victim of a tough economy. Whatever the case, you do not have to live in constant worry. We can help you take back control of your finances and your life.
Lawyers