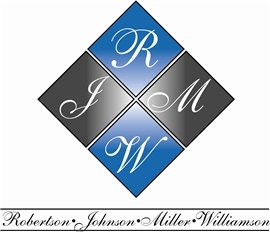 Robertson, Johnson, Miller & Williamson
Bank Of America Plaza, 50 West Liberty Street, Suite 600,

Reno

,

NV

89501
Area Practice
Breach of Contract
Business Formation
Business Law
Business Litigation
Civil Litigation
Commercial Law
Commercial Real Estate
Condominium Law
Contracts
Corporate Law
Eminent Domain
Environmental Law
Foreclosures
Landlord and Tenant Law
Litigation
Property Damage
Property Law
Real Estate
Zoning, Planning and Land Use
Additional Info
ROBERTSON, JOHNSON, MILLER & WILLIAMSON has been providing clients with superior representation and vigorous advocacy for nearly twenty (20) years. The firm prides itself on providing high-quality legal services with special attention to individual client needs. The firm also utilizes state-of-the-art technology to economically manage all complex transactional and litigation tasks.
OUR LITIGATION TEAM has achieved many multi-million dollar jury verdicts, including a recent award in excess of Fifteen Million Dollars ($15,000,000.00). Similarly, the firm has obtained defense verdicts for many of our clients against large damage claims. The firm's track record in trial, and particularly in jury trials, is truly outstanding.
OUR TRANSACTIONAL TEAM offers over fifty (50) years of combined experience in business law. We counsel clients in all matters relating to conducting successful business enterprises. Our attorneys also have in-depth and practical experience to devise legal strategies that address many corporate challenges. Recognizing that our clients' corporate needs involve virtually every aspect of their businesses, we work closely with the other practice areas in our firm to provide a balanced, thoughtful approach to our clients' requirements. For example, coordinating with our litigation team helps to avoid future litigation with properly drafted documents. Our inter-disciplinary team approach thus places the talent and resources of the entire firm at our clients' disposal.
Case Experience
- Represented buyer in one of the largest land sales in Nevada history, including approximately 1,300,000 acres with related mineral and water rights.
- Obtained multiple awards in condemnation actions in excess of $10,000,000.00.
- Jury verdict for $1,500,000.00 in damages, specific performance and declaratory relief with an additional award of $1,271,649.25 in attorney's fees.
- Obtained judgment in excess of $7,000,000.00 for breach of lease and construction contracts.
- Represented parties in conveyances of large scale ranches and premier lakefront Tahoe estates.
- Represented seller in the conveyance of a large-scale casino/resort.
- Represented clients in multi-million dollar mining related contract negotiations and settlements.
- Regularly represent clients in water rights protest hearings before the Nevada State Engineer.
- Represented publicly-traded companies in transactional and litigation matters.
Lawyers