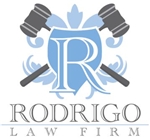 Havengate Corporate Center, 3350 Shelby Street, Ste. 345,

Ontario

,

CA

91764
Area Practice
Family Law
Child Custody
Child Support
Spousal Support
Distribution of Assets
Adoption Law
Registered Domestic Partnerships
Domestic Violence
Divorce
Estate Planning
Trusts and Estates
Contested Trusts and Estates
Decedents Estates
Estate Administration
Estate Litigation
Estate Planning for Parents of Handicapped Children
Estate Planning for the Disabled
Estate Planning for the Elderly
Estate Planning for Unmarried Couples
Family Trusts
Family Wealth Transfer
Fiduciary Law
Fiduciary Liability
Fiduciary Litigation
Living Trusts
Powers of Attorney
Special Needs Trusts
Trust Administration
Trust Law
Trust Litigation
Trust Planning
Wealth Preservation
Unclaimed Property
Additional Info
Bankruptcy, Family Law, Criminal Law, Estate Planning, Probate, Trust Administration, Civil Litigation, Corporate Law and Nonprofit. Serving the entire Inland Empire and surrounding cities. Free Consultation (909) 212-0320

MISSION STATEMENT

Our mission is to provide ethical legal services to clients in the Southern California community that exceeds our clients' expectations and to serve the personal needs of our clientele with a primary emphasis on client satisfaction. Above all else, our mission is to remain faithful in the execution of our duties as attorneys, including, but not limited to, supporting the California and United States' Constitution, respecting the judicial system, counselling and maintaining actions that appear legal or just and upholding the principles of honesty and integrity.

GREEN PRACTICES

Rodrigo Law Firm, P.C. strives to maintain a paperless office. Not only is Rodrigo Law Firm, P.C. concerned with the environment for our future, but it also saves on costs.

The savings are then transferred to the clients. With lower overhead costs, by communicating through email and maintaining a virtually paperless office, the savings add up and streamline Rodrigo Law Firm, P.C.'s services to all clients.

Join Rodrigo Law Firm, P.C. in maintaining sustainable practices, such as paperless services.