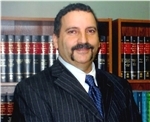 Seth B. Weinshenker, P.a.
8 Church St S Ste 20

Concord

,

NC

28025
Area Practice
Child Custody
Child Support
Marital Property Distribution
Divorce
Family Law
Fathers Rights
Domestic Violence
Legal Separation
Medical Malpractice
Personal Injury
Business Formation
Wrongful Death
Automobile Accidents
Breach of Contract
Civil Litigation
Business Law
Contracts
Mechanics Liens
Construction Defects
Litigation
Power of Attorney
Real Estate
Commercial Litigation
Residential Real Estate
Arbitration
Business Enterprises
Business Planning
Buying and Selling of Businesses
Closely Held Business Law
Collections
Commercial Law
Commercial Real Estate
Complex Litigation
Construction Litigation
Consumer Law
Employment Contracts
Estate Litigation
Family Business Law
Franchises and Franchising
Joint Ventures
Labor and Employment
Landlord and Tenant Law
Libel, Slander and Defamation
Limited Liability Company Law
Mortgages
Nursing Home Litigation
Partnership Law
Small Business Law
Trade Secrets
Unfair Competition
Warranty Law
Wrongful Termination
Additional Info
My mission is to provide the highest quality legal services in caring way; admitted 1985; licensed NC and NY. Practice in child custody/support, alimony, property split, divorce, also PI, med mal. Call Us Today; Meet Us today! 704 782 303.

My mission is to provide the highest quality legal services delivered to my clients in a caring, compassionate and friendly way. I have been in practice since 1985, and I am admitted in both New York and North Carolina. The majority of my practice is devoted to Family Law, Child Custody/Support, Alimony, and Property Distribution. My practice also includes Civil Litigation (including personal injury and medical malpractice), Business Law, Wills/Power of Attorney, Corporate Documents, Leases, and Business Formation.
I am a member attorney in good standing with three different Legal Plan providers, and a participating attorney in the North Carolina Legal Referral Service.
I can usually meet with you on the very day that you call! 704 782-3030; Please visit my website to read more about my Firm, my three pledges to my clients, and what my former clients have to say about me. concordncattorney.com.
Lawyers