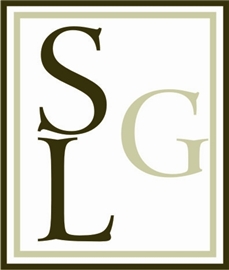 3 Hutton Centre Dr Ste 620

Santa Ana

,

CA

92707
Area Practice
Bankruptcy
Bankruptcy Chapter 7
Commercial Bankruptcy
Consumer Bankruptcy
Debt Relief
Debtor and Creditor
Additional Info
Bankruptcy Attorney with over 13 years of experience. As low as $750 for Chapter 7. Know your rights, free consultation.

Shakoori Law Group is your one stop bankruptcy and consumer protection law firm. Ms. Shakoori brings a wealth of experience as a former in-house attorney to a major Hi-Tech company and over 12 years of experience in the complicated field of personal and small-business bankruptcies. Rachelle is a well known face in Orange county's bankruptcy court and has represented hundreds of consumers looking for protection under Chapter 7 and Chapter 13 of the United States Bankruptcy Code.
We represent only debtors and consumers in Chapter 7 and Chapter 13 cases filed in Los Angeles, Orange County and Inland Empire. Changes which went into effect in 2005, greatly impact the rights of those seeking to file bankruptcy in Orange County and other jurisdictions. Our knowledgeable staff can help navigate these treacherous fields and help your family with a fresh start. An experienced Orange County bankruptcy attorney can assist you in seeking the right exemptions under state and federal laws and will be by your side until a complete discharge of your case. In case adversarial proceedings are initiated, Ms. Shakoori's years of experience in litigation can be a priceless asset.
What our Santa Ana bankruptcy attorney can bring to the table is a detailed oriented approach to deciding on which exemptions best protect our clients' assets and under which circumstances each of those exemptions should be used. Remember that the United States Bankruptcy Code is a complicated piece of legislation and in order to best utilize its tools the bankruptcy lawyer you hire better have years of experience in dealing with the code. Your Orange County bankruptcy lawyer should also be familiar with the exemptions that are available under the California code. These exemptions could potentially help save more of your assets. What's more, Ms. Shakoori can help you enter into reaffirmation agreements so that you could keep items that you can afford to keep even if still making payments on them. Your bankruptcy attorney must also be able to advise you on what transfers you may and may not make to your assets before and after you have filed for protection under the Bankruptcy Code. Not knowing this information could not only mean you lose your property it can also expose you to federal criminal prosecution for bankruptcy fraud.
Lawyers