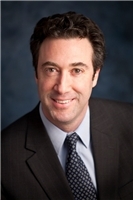 The Law Offices Of Ambrogio, Pletter & Associates, Llc
2019 Main St

Stratford

,

CT

06615
Area Practice
Bankruptcy
Bankruptcy Chapter 13
Bankruptcy Chapter 7
Tax Debt in Bankruptcy
Bankruptcy and Divorce
Credit Restoration
Foreclosure
Foreclosure Mediation in Connecticut
Loan Modifications
Stop Creditor Harassment
Car Repossession
Medical Bills
Credit Card Debt
Credit Card Debt Settlement Agreements
Wage Garnishments
Opening & Closing Small Businesses
Personal Injury
Real Estate Closings & Refinancing
Short Sales
Additional Info
If you are in debt, the Connecticut Law Firm of Ambrogio, Pletter & Associates is here to help. Effective and compassionate representation in bankruptcy, loan modification and foreclosure.

Greater Bridgeport Area Bankruptcy Attorney
From our offices on Main Street in Stratford, Connecticut and our office in East Haven, our firm provides experienced and dedicated services to individuals and businesses encountering financial difficulties. For many of our clients, bankruptcy is a viable option to eliminate debt and get current on expenses. We will discuss your options, including Chapter 7, Chapter 11, or Chapter 13 bankruptcy.
Ambrogio, Pletter & Associates, LLC today to arrange your free consultation in any of the following areas.
- Bankruptcy
- Chapter 7 bankruptcy
- Chapter 13 bankruptcy
- Foreclosure
- Short sales
- Car repossession
- Real estate closings and refinancing
- Opening and closing small businesses
- Personal injury
Our firm understands that filing for bankruptcy can be a difficult and frightening experience for many people. We strive to minimize the stress and uncertainty of the bankruptcy process. We take the time to listen to our clients' concerns and thoroughly explain each stage of the bankruptcy process. We also take care to answer any questions our clients may have.
Our ultimate goal is to help our clients find relief from their burdensome debt. We can help you find the light at the end of the tunnel, help you take control of your finances and get a fresh start.
Stratford Debt Relief Lawyers
People often find themselves struggling financially, through no fault of their own, for a variety of reasons. An illness brings on expensive and unexpected medical bills. A divorce may leave you struggling to pay the bills on one income that were once covered by two incomes. Perhaps you lost your job and are struggling to find new employment in these difficult economic times. Whatever your reason is for being in debt, there is hope.
If you are in debt, the Connecticut law firm of Ambrogio, Pletter & Associates, LLC, is here to help. Our firm was established in 1982, and attorney Tim Pletter has owned our law practice since 2000. We provide experienced, nonjudgmental and effective help for those who need to file for bankruptcy. We can help you find the light at the end of the tunnel and get a fresh start.
If you are facing a difficult financial situation, bankruptcy may be the right option for you. Schedule a free consultation with an experienced Bridgeport bankruptcy lawyer by calling 203-502-7436 or contact our law firm online.
"I would recommend this office with high regards. My wife and I recently completed a Bankruptcy Discharge and this office and Tim personally went above and beyond what is expected. Everything went smoothly and promptly. Thank you again for helping us. ~ Brian"
How We Can Help You
Bankruptcy is one way to get a fresh start. When you file for bankruptcy, all collection calls stop immediately. Pending lawsuits, wage garnishments, bank executions and, in some instances, evictions stop immediately. If you are in danger of losing your home in foreclosure, filing for bankruptcy may allow you to stop the foreclosure and catch up on late payments.
At Ambrogio, Pletter & Associates, LLC, we help individuals find a debt relief option that is best for them. This could be Chapter 7 bankruptcy, Chapter 13 bankruptcy or any other form of debt relief help. Our lawyers can help you:
- Save your home from foreclosure
- Stop car repossession
- Stop creditors from calling and suing you
- Get relief from credit card debt and medical bills
- Explain the benefits of a short sale
- Explain how a loan modification may help you save your house
- Understand issues pertaining to bankruptcy and divorce
- Explain the advantages of bankruptcy over debt management programs
- Answer frequently asked questions regarding bankruptcy
- Get information on bankruptcy dos and don'ts
Our Other Services
In addition to our bankruptcy work, we provide legal representation in real estate matters, including purchases, sales and refinances. We also counsel local companies on opening and closing small businesses. Our attorneys are available to represent injury victims in personal injury cases, and we draft wills as well.
Lawyers