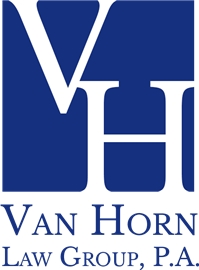 Southern Boating Building, 330 N. Andrews Avenue, Suite 450,

Fort Lauderdale

,

FL

33301
Area Practice
Alternatives to Bankruptcy
Bankruptcy Exemptions
Chapter 7
Chapter 13
Chapter 11 Corporation
Chapter 13 vs. Chapter 11 (debt limitation)
Chapter 11 Individuals
Chapter 7 vs. Chapter 13
Collections Defense
Corporate Bankruptcy
Credit Repair
Debt Consolidation
Debt Counseling
Debt Litigation
Debt Negotiation
Debt Settlement
Discharging Your Debt
Filing for Bankruptcy
Foreclosure
Life After Bankruptcy
Loan Modification
Means Test
Payday Loans
Repossessions
Short Sale
Wage Garnishments
Additional Info
FINANCIAL FREEDOM - STARTS HERE OUR AWARD WINNING SOUTH FLORIDA LAWYERS AND FORT LAUDERDALE BANKRUPTCY LAWYERS ARE READY TO REVIEW YOUR CASE TO SEE WHAT OPTIONS ARE AVAILABLE FOR YOU.

Florida has been hit hard in the economic downturn, and many individuals, families and businesses are under crushing debt with little hope in sight. The federal government gives us the opportunity to get a fresh start through filing for bankruptcy. If you are facing an unmanageable debt situation and need to find a workable solution, contact a Ft. Lauderdale bankruptcy lawyer from Van Horn Law Group, P.A. Our firm can evaluate your personal or business situation to determine if bankruptcy is actually the solution that will serve you best. It is not the best choice for everyone, and we take the time to review all aspects of your personal or individual business financial situation, and if another option will better serve you, we will discuss these alternatives with you and move forward in the direction that brings you or your business the most relief.
Our firm provides experienced legal representation in bankruptcy including assisting our clients in filing Chapter 7, Chapter 11 corporation, Chapter 11 individuals, Chapter 13 vs. Chapter 11 (debt limitation), Chapter 13, corporate bankruptcy, as well as advising the alternatives to bankruptcy that will work best in any individual or business situation. We can advise you regarding the bankruptcy exemptions, actions to undertake for credit repair, assist you with correctly filing the means test and all other legal debt-related solutions.
Our firm also can assist you in loan modifications, the process of discharging your debt, debt settlement, debt negotiation, debt consolidation, and debt litigation. We represent our clients in all types of collections defense actions, will take legal action if you are the victim of creditor harassment, and can assist with debt counseling, helping in avoiding repossessions, resolving wage garnishments, addressing foreclosure in a variety of ways including a short sale and can help you with payday loans and issues surrounding any debt related problem.
Though bankruptcy does not always sound like a good option to take, it can actually be advantageous. Prior to filing for bankruptcy, most debtors are constantly being pestered by debt collectors. Filing for bankruptcy is the first step to removing this agitation. The elimination of debt collectors and the knowledge that you are moving in the right direction is a major stress relief and will lead to the peace of mind necessary to put your house in order. In addition to the psychological benefits, there are other benefits that follow bankruptcy.
These benefits are even more powerful in Florida, as the state follows different laws than others. Florida bankruptcy laws are liberal and allow individuals filing for bankruptcy to keep more property. Bankruptcy can also act as a reset button for your credit. The removal of outstanding debt can be a huge boost for your credit score and you can begin rebuilding your credit. Filing for bankruptcy can be the first step to stabilizing your life. Do not be ashamed to take this measure as it is meant to assist those who have fallen on hard times. An agent from our firm is ready to work with you to see if bankruptcy is right for you.
Although there are certain issues that you need to understand regarding bankruptcy, particularly since the laws were amended in 2005, we find that most of the Ft. Lauderdale residents that come to us with overwhelming debt problems can still qualify for Chapter 7, or discharge of debt. For those who have too many assets to qualify, Chapter 13 can give you the relief you need.
Many small and large businesses face unprecedented financial problems, even those who have been in business for years. It is essential that you get help in managing a current financial crisis without losing all the time and energy you have poured into your enterprise over the years. Our legal team carefully and thoroughly pours over all of the information in your case to determine the best possible way to bring you the relief that you need and deserve.
Contact a Ft. Lauderdale bankruptcy attorney from Van Horn Law Group, P.A. today.
Lawyers