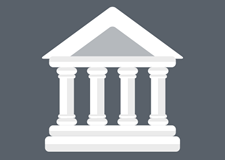 Victor A. Denaro & Associates
945 Concord St

Framingham

,

MA

01701
Area Practice
Family Law
Divorce
Child Support
Custody & Visitation
Alimony
Pre-Marital Agreements
Modification of Child Support
Bankruptcy
Chapter 7 Bankruptcy
Chapter 13 Bankruptcy
Credit Card Debt
Stop Home Foreclosure
Stop Creditor Harassment
Life after Bankruptcy
Debt Consolidation Companies
Debt Negotiations
Bankruptcy Alternatives
Business Law
Business Entity Formation
Business Incorporation
Additional Info
I opened the doors of my own firm in 2000 to offer exceptional legal representation at reasonable rates. After 10 years with a law firm nationally recognized as the leader in the field of product liability law in downtown Boston, I knew I wanted to apply that experience in a smaller and more relaxed environment where I was free to offer more personal attention to my clients.
At Victor A. Denaro & Associates, I am able to give individuals in Framingham, Marlborough and surrounding Massachusetts communities the big city legal experience they want at suburban rates. I help them address legal issues related to bankruptcy, family law and business law.
If you are looking for client-focused and cost-effective legal representation, call me, attorney Victor Denaro, to find out how I can help. Dial 508-283-4431 or contact me online.
Money Problems Affect Your Entire Life
Bankruptcy is one of the key practice areas of my firm. It is a rewarding practice because I find that when I can help people get their financial lives in order, the other parts of their lives also improve. When that strain is removed, people are relieved, sleep comes easier, families get happier and the quality of life, in general, gets better.
Lawyers