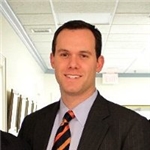 John Legare Williams

The Williams Law Firm, P.a.
One Commerce Center, 1201 N. Orange Street,

Wilmington

,

DE

19801
Area Practice
Delaware Series LLCs
Opinion Letters
Commercial, Corporate and Estate Litigation
Contracts
Trusts and Estates
Trademarks
Education
Law School Attended:

Emory University School of Law
Class of 2001
J.D.

University Attended:

Williams College
Class of 1998
B.A.


Membership
I have particularly enjoyed my focus on the Delaware Series LLC, including two cases where I was asked to be an expert witness. The Series LLC is a type of business which allows for businesses to protect many assets as though they were in separate LLCs all under one LLC filing. That has become a specialty of mine. We have formed over 1,000 Series LLCs. Most commonly they are used for multiple real estate holdings. Because of this experience I have become very active in the American Bar Association, for which I was appointed Chair of the Committee on Partnerships and LLCs for the Special Investors and Investment Structure Group, Section on Real Property, Trusts and Estates. Another outgrowth of that has been an appointment to the Uniform Law Commission as an ABA Advisor to a new Series LLC Act. Because only 12 states have the series LLC there is much uncertainty with regard to how they will be treated in the other 38 states. Therefore the Uniform Law Commission has undertaken a project to re-write the law on the series LLC they hope will be adopted uniformly across the nation in other states. Learning about LLC Acts of many states and engaging in high level policy discussions has been the most enjoyable part of this work.
Additional Info
["Position","President"]