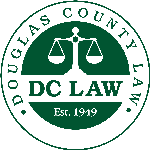 Dc Law The Law Offices Of Johnson & McKinney, Inc.
435 Se Kane St

Roseburg

,

OR

97470
Area Practice
Civil Litigation
Trial Practice
Business Transactions
Real Estate
Eminent Domain
Land Use
Mortgages
Insurance
Family Law
Divorce
Conservatorship
Guardianship
Adoption Law
Child Custody
Child Support
Personal Injury
Wrongful Death
Commercial Banking
Corporate Law
Trusts And Estates
Trusts
Estates
Wills
Probate
Estate Planning
Utility Law
Wealth Preservation
Wealth Planning
Trust Planning
Trust Administration
Estate Administration
Powers of Attorney
Guardianship and Conservatorship
Business Law
Limited Liability Company Law
Business Litigation
Business Mediation
Corporate Contracts
Corporate Litigation
Corporate Partnerships
Construction Law
Construction Contracts
Construction Defects
Mechanics Liens
Premarital Agreements
Postnuptial Agreements
Dissolution of Marriage
Spousal Support
Children
Child Custody Mediation
Alternative Dispute Resolution
Arbitration
Bankruptcy
Litigation
Complex Litigation
Real Property
Right of Way Easements
Real Estate Foreclosure
Landlord and Tenant Law
Water Rights.
Alimony
Divorce Mediation
Equitable Distribution
Adoptions
Fathers Rights
Marital Agreements
Marital Property Distribution
Marital Property Law
Marital Property Settlements
Matrimonial Law
Parental Rights
Parenting Time
Post Divorce Modification
Post Nuptial Agreements
Family Wealth Transfer
Living Trusts
Personal Planning
Trust Law
Living Wills
Contested Wills
Advance Directives
Easements
Foreclosures
Real Estate Title
Condemnation
Water Law
Water Rights
Environmental Regulation
Environmental Litigation
Real Property Development
Toxic Substance Regulation
Toxic Substances
Contracts
Agricultural Law
Appellate Practice
Civil Practice
Commercial Real Estate
Commercial Law
Debtor and Creditor
Environmental Law
Fraud and Deceit
General Practice
Leases and Leasing
Mortgage Law
Negligence
Partnership Law
Premises Liability
Property Law
Religious Institutions
Torts
Toxic Torts
Zoning, Planning and Land Use
Additional Info
Serving clients in the areas of estate planning, trusts & probate, real property, contract law, family law, alternative dispute resolution, construction law, business & corporate law, civil litigation, including personal injury claims.

The predecessor to the law firm of DC LAW was founded in 1949 in Roseburg, Oregon by Dudley C. Walton, Robert G. Davis and James C. Richmond. Presently the owners of the firm are Roland A. Johnson and Dan G. McKinney. The lawyers and professional staff have a well established reputation for delivering the highest quality legal services to valued clients in Douglas County, Oregon. Members of the firm enjoy the highest ratings in the nationwide Martindale-Hubbell attorney directory.

We serve clients in the areas of estate planning, trusts and probate, real property and contract law, bankruptcy, family law, alternative dispute resolution, construction law, business and corporate law, and civil litigation, including personal injury claims. We work closely with our clients' other advisors including accountants, financial planners, bankers, and brokers.

We are committed to serving our clients' needs for advice, advocacy and legal expertise. We ask our clients to tell us how they believe we can better serve them. We understand the importance of controlling and minimizing our legal fees without sacrificing quality. Our goal is to help our clients achieve their objectives, within the bounds of the law and professional ethics, in a prompt, efficient and economic manner.
Lawyers