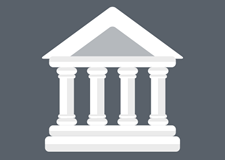 Glenn H. Williams Attorney At Law
201 N Pearman Ave

Cleveland

,

MS

38732
Area Practice
Personal Injury
Workers Compensation
Bankruptcy
Real Estate including:
Automobile Accidents
Truck Accidents
Premises Liability
Slip and Fall
Catastrophic Injury
Wrongful Death
Construction Accidents
Farm Worker Injuries
Consumer Bankruptcy
Farm (Chapter 12) Bankruptcy
Business Bankruptcy
Bankruptcy Chapter 7
Bankruptcy Chapter 13
Residential Real Estate
Commercial Real Estate
Farm Real Estate
Real Property-Related Civil Litigation
Additional Info
Glenn H. Williams has extensive experience representing clients in Personal Injury, Workers Compensation, Bankruptcy & Real Estate matters. For confidential consultation, call 662-545-4139.

Attorney Glenn Williams has twenty years experience as a Civil Litigator focused on Personal Injury, Workplace Injuries, Consumer & Business Bankruptcy and Real Estate transactions and litigation. He successfully represents client in all Mississippi State & Federal Courts and administrative agencies. By selectively accepting representation of clients who need immediate assistance with their case, Glenn Williams is able to devote more personal time and attention to individual clients, compared to large firms which advertise heavily to attract a high volume of cases. Personal injury practice is focused on automobile and slip and fall cases, and information regarding representative settlements, ranging from $100,000 to $1,250,000, is available upon request. Glenn Williams has also enjoyed a high degree of success in representing workers compensation claimants, and assertively protects their rights at all stages of their claim. While Glenn Williams handles a wide variety a Bankruptcy matters, he is most well known locally for his experience with Chapter 12 (Family Farmer) cases. Glenn Williams is qualified to close almost any form of real estate transaction, and he has been an agent for Mississippi Valley/Old Republic Title Insurance Company for twenty years. If you've suffered injuries through the negligence of others, have been hurt on the job, are facing the possible loss of your home, farm or other property, or have a real estate matter, call now for confidential consultation: 662-545-4139.
The Attorney's practice is not limited geographically to northwestern Mississippi. Through relationships with prestigious law firms along the Gulf Coast, Glenn Williams is capable of handling Personal Injury, Workers Compensation, Bankruptcy and other Civil Litigation matters in Gulfport, Biloxi, Pascagoula, Bay St. Louis and other coastal communities. To set an appointment with the attorney in this area, call: 662-545-4139.
Lawyers