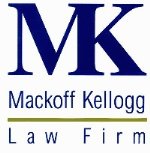 38 2nd Ave E

Dickinson

,

ND

58601
Area Practice
Oil and Gas Law
Real Estate
Probate Litigation
Estate Planning
Divorce
Wills
Foreclosures
Natural Resources
Creditor Bankruptcy
Banking Law
Contracts
Corporate Law
Limited Liability Company Law
Family Law
Probate
Palimony
Name Changes
Family Arbitration
Domestic Relations
Domestic Torts
Legal Separation Agreements
Marital Property Distribution
Equitable Distribution
Qualified Domestic Relations Orders (QDROs)
Paternity
No Faulty Divorce
Uncontested Divorce
Post Divorce Modification
General Practice
Premarital Agreements
Postnuptial Agreements
Trusts
Administrative Law
Commercial Litigation
Mediation
Arbitration
Appellate Practice
Civil Litigation
Federal Practice
Administrative Hearings and Appeals
Aged and Aging
Elder Care
Elder Law
Elder Rights
Dealer and Distributor Termination
Agency and Distributorship
Distribution Agreements
Agricultural Law
Agribusiness
Agricultural Credit
Agricultural Creditors Rights
Farm and Ranch Law
Farm Equipment Liability
Livestock Law
Alternative Dispute Resolution
Civil Appeals
Commercial Foreclosure
Commercial Insolvency
Commercial Recovery
Commercial Workouts
Receivership
Repossessions
Banks and Banking
Bank Foreclosures
Commercial Credit
Commercial Loans
Escrow Agent Liability
Fair Lending
Lender Law
Lenders Rights
Letters of Credit
Loan Restructuring
Loan Workouts
Loans
Secured Lending
Truth in Lending
Business Arbitration
Business Association Law
Business Cooperatives
Business Development
Business Dissolutions
Business Enterprises
Business Crimes
Business Estate Planning
Business Formation
Business Fraud
Business Litigation
Business Organization
Business Planning
Business Regulation
Business Reorganization
Business Start-Ups
Business Succession Planning
Business Succession
Business Taxation
Business Torts
Business Transactions
Business Transfers
Business Trusts
Business Valuation
Buy-Sell Agreements
Buying and Selling of Business
Closely Held Business Estate Planning
Closely Held Business Law
Closely Held Business Taxation
Complex Business Litigation
Emerging Business Law
Emerging Growth Companies
Entrepreneurial Business Law
Family Business Law
Family Business Mediation
Family Business Successions
Joint Ventures
Pass-Through Entities
Private Business Law
Professional Practices
Small Business Law
Sole Proprietorship
Strategic Alliances
Children
Adoption Law
Agency Adoptions
Child Abductions
Child Custody
Interstate Adoptions
Interstate Child Custody
Juvenile Law
Private Adoptions
Step Parent Adoptions
Termination of Parental Rights
Third Party Custody
Civil Practice
Federal Civil Practice
Collections
Commercial Collections
Garnishments
Post Judgment Collections
Professional Collections
Retail Collections
Secured Collections
Unsecured Collections
Commercial Law
Commercial Arbitration
Commercial Bad Faith
Commercial Constitutional Law
Commercial Crimes
Commercial Fraud
Commercial Liability
Commercial Torts
Commercial Transactions
Commercial Transfers
Commercial Trusts
Complex Commercial Litigation
Negotiable Instruments
Retail Liability
Sale of Goods
Secured Transactions
Uniform Commercial Code
Warehousing
Commercial Real Estate
Commercial Real Estate Acquisitions
Commercial Real Estate Bankruptcy
Commercial Real Estate Contracts
Commercial Real Estate Development
Commercial Real Estate Finance
Commercial Real Estate Foreclosure
Commercial Real Estate Sales
Commercial Real Estate Workouts
Industrial Real Estate Law
Retail Development
Shopping Center Development
Construction Law
Construction Accidents
Construction Claims
Construction Contracts
Construction Finance
Construction Liens
Construction Litigation
Construction Mediation
Materialmens Liens
Mechanics Liens
Closely Held Corporations
Corporate Banking Law
Corporate Commercial Law
Corporate Contracts
Corporate Control Contests
Corporate Criminal Law
Corporate Dissolutions
Corporate Ethics
Corporate Fiduciary Law
Corporate Finance
Corporate Formation
Corporate Governance
Corporate Income Tax
Corporate Insurance
Corporate Investigation
Corporate Litigation
Corporate Organization
Corporate Partnership
Corporate Planning
Corporate Real Estate
Corporate Reorganization
Corporate Successions
Corporate Taxation
Corporate Trusts
Corporate Workouts
Family Corporations
Foreign Sales Corporations
Incorporation
Nonprofit Corporation
Professional Corporation
S Corporation
Small Business Corporations
Transfer Pricing
Debtor and Creditor
Creditors Rights
Creditors Rights in Bankruptcy
Debtor and Creditor Remedies
Debtor and Creditor Reorganization
Debtor and Creditor Rights
Debtor and Creditor Workouts
Fair Debt Collection Practices Act
Secured Creditors Rights
Unsecured Creditors Rights
Eminent Domain
Condemnation
Inverse Condemnation
Land Annexation
Property Rights
Energy
Alternative Energy
Guardianship and Conservatorship
Adult Guardianship
Advance Directives
Conservatorship
Dependent Adult Abuse
Elder Guardianship
Guardian Ad Litem
Guardianship
Guardianship Administration
Incompetency Proceedings
Mental Disability Law
Health Care
Long Term Care
Nursing Home Liability
Nursing Home Litigation
Nursing Home Negligence
Physicians Contracts
Leases and Leasing
Commercial Landlord and Tenant Law
Commercial Leasing
Litigation
Complex Litigation
Defense Litigation
E-Discovery
Federal Civil Litigation
Federal Litigation
Long-Arm Litigation
Trial Practice
Mortgage Law
Commercial Mortgages
Mortgage Banking Law
Mortgage Bankruptcy
Mortgage Finance
Mortgage Foreclosure
Mortgage Insurance
Mortgage Lien Foreclosure
Secondary Mortgage Market
Coal Mining
Conservation Law
Drainage and Levee
Drainage Law
Flood Control
Geothermal Resources
Land Reclamation
Mineral Law
Mineral Leasing
Mineral Rights
Mineral Royalties
Mineral Taxation
Mineral Title
Mining Law
Natural Gas
Natural Gas Contracts
Natural Gas Pipelines
Natural Gas Regulation
Oil and Gas Acquisitions
Oil and Gas Arbitration
Oil and Gas Conservation
Oil and Gas Contracts
Oil and Gas Exploration
Oil and Gas Finance
Oil and Gas Leasing
Oil and Gas Litigation
Oil and Gas Pipelines
Oil and Gas Regulation
Oil and Gas Taxation
Oil and Gas Title Examination
Oil and Gas Transportation
Oilfield Drilling
Oilfield Personal Injury
Petroleum Contracts
Petroleum Law
Refinery Injuries
Riparian Rights
Surface Mining
Timber and Logging Law
Water Law
Water Rights
Nonprofit and Charitable Organizations
Charitable Organizations Law
Charitable Trusts and Foundation
Nonprofit Organizations Law
Public Charities
Partnership Law
Family Limited Partnership
Family Partnerships
Limited Liability Partnerships
Limited Partnerships
Partnership Dissolution
Partnership Formation
Partnership Organization
Partnership Taxation
Ancillary Probate
International Probate
Probate Administration
Probate Taxation
Property Taxation
Property Law
Personal Property
Personal Property Leasing
Adverse Possession
Boundary Disputes
Common Interest Community Law
Community Association Law
Condominium Association Law
Condominium Conversions
Condominium Development
Condominium Law
Condominium Timeshares
Conservation Easements
Conveyancing
Cooperative Housing Association Law
Cooperative Conversions
Cooperative Housing Law
Easements
Historic Conservation Easements
Homeowners Association Law
Land Acquisitions
Land Sales
Land Trusts
Manufactured Housing Law
Mixed Use Development
Property Management
Quiet Title
Real Estate Acquisitions
Real Estate Arbitration
Real Estate Banking Law
Real Estate Bankruptcy
Real Estate Brokerage Law
Real Estate Brokers and Agents Liability
Real Estate Brokers Licensing
Real Estate Brokers Malpractice
Real Estate Brokers Malpractice Defense
Real Estate Collections
Real Estate Contracts
Real Estate Development
Real Estate Errors and Omissions
Real Estate Exchanges
Real Estate Finance
Real Estate Foreclosures
Real Estate Fraud
Real Estate Investment
Real Estate Investment Taxation
Real Estate Investment Trusts
Real Estate Joint Ventures
Real Estate Leasing
Real Estate Litigation
Real Estate Partnership
Real Estate Restructuring
Real Estate Sales
Real Estate Secured Lending
Real Estate Settlements
Real Estate Tax Foreclosure
Real Estate Tax Liens
Real Estate Taxation
Real Estate Title
Real Estate Title Examination
Real Estate Title Insurance
Real Estate Valuation
Real Estate Workouts
Real Property
Real Property Acquisitions
Real Property Finance
Residential Real Estate
Residential Real Estate Acquisitions
Residential Real Estate Development
Residential Real Estate Finance
Residential Real Estate Foreclosure
Residential Real Estate Sales
Right of Way Easements
Trusts and Estates
Contested Trusts and Estates
Decedents Estates
Estate Administration
Estate Bankruptcy
Estate Litigation
Estate Planning for Parents of Handicapped Children
Estate Planning for the Disabled
Estate Planning for the Elderly
Estate Planning for Unmarried Couples
Estate Settlements
Family Trusts
Family Wealth Transfer
Fiduciary Law
Fiduciary Liability
Fiduciary Litigation
Financial Planning
International Estate Planning
International Trusts
International Trusts and Estates
Living Trusts
Offshore Trusts
Personal Planning
Powers of Attorney
Retirement Planning
Special Needs Trusts
Trust Administration
Trust and Estate Collections
Trust Law
Trust Litigation
Trust Planning
Unclaimed Property
Wealth Planning
Wealth Preservation
Contested Wills
Inheritance
Living Wills
Successions
Evictions
Industrial Leasing
International Leasing
Landlord and Tenant Law
Lease Finance
Lease Terminations
Leasing
Leveraged Leasing
Office Leasing
Rent Control
Retail Leasing
Shopping Center Leasing
Unlawful Detainer
Breach of Contract
Commercial Contracts
Contract Fraud
Contract Litigation
Contract Mediation
Civil Mediation
Additional Info
Attorneys in Dickinson, North Dakota providing legal services for Real Estate, Oil and Gas, Commercial Litigation and Family Law.

Mackoff Kellogg Law Firm is the oldest law firm in western North Dakota and eastern Montana. It provides regional representation throughout North Dakota, South Dakota and Montana. As the Mackoff Kellogg Law Firm continues to grow, the focus of the firm remains on our core values of Integrity, Trust, Respect and Results for the community, our clients, the courts and our families.
Mackoff Kellogg remains connected with current legal developments around the country through membership with United States Foreclosure Network and the American Foreclosure Network, the only law firm in North Dakota and South Dakota accepted as members to these prestigious organizations. The lawyers in the firm are also active in state and national professional associations specific to the areas of law in which they practice.
Mackoff Kellogg aggressively pursues the rights of its clients while remaining conscious of the costs in doing so. Our lawyers actively practice in the state and federal courts in which they are licensed. The firm's clients range from sole proprietorships and individuals to manufacturers, insurance companies, government entities, construction industry, national mortgage companies, national and local financial institutions and non-profit organizations.
Lawyers