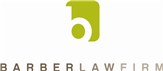 2700 Regions Center, 425 West Capital Avenue Suite 3400,

Little Rock

,

AR

72201
Area Practice
General Litigation
Products Liability
Legal
Architect
Engineer
Accountant
Medical Care Provider Malpractice
Aviation Law
Insurance Defense
General Liability
Fidelity And Surety
Construction Law
Asbestos Litigation
Toxic Torts
Drug
Medical Device Defense
Premises Liability
Bad Faith Defense
Workers Compensation
Corporate Law
Estate Planning
Probate
Real Estate
Bankruptcy
Copyrights
Labor And Employment
Labor
Employment
Employment Law
Commercial Law
Business Litigation
Business Law
Corporate Litigation
Complex Commercial Litigation
Commercial Litigation
Employment Litigation
Construction Defects
Construction Liens
Construction Litigation
Construction Insurance Defense
Construction Accidents
Commercial Bankruptcy
Class Action Defense
Legal Malpractice Defense
Litigation
Dental Malpractice Defense
Medical Malpractice Defense
Professional Liability
Taxation
Toxic Tort Defense
Toxic Tort Class Actions
Motor Carrier Defense
Transportation
Trusts and Estates
Wills
Workers Compensation Defense
International Business Law
Family Business Successions
Family Business Law
Small Business Law
Closely Held Business Law
Closely Held Business Taxation
Closely Held Business Estate Planning
Buying and Selling of Businesses
Business Formation
Business Estate Planning
Business Dissolutions.
Corporate Taxation
Corporate Tax Planning
Business Taxation
Finance Taxation
Divorce Taxation
Mergers and Acquisitions Taxation
Tax Exempt Organizations
Probate Taxation
Partnership Taxation
Nonprofit Tax Law
Oil and Gas Taxation
Mineral Taxation
Real Estate Taxation
Employment Tax
Estate and Gift Taxation
Federal Estate and Gift Taxation
Federal Income Tax
Federal Taxation
Generation Skipping Tax
Income Tax
Inheritance Tax
International Taxation
Local Taxation
Sales and Use Tax
State Taxation
Tax Appeals
Tax Audits
Tax Controversies
Tax Deferred Exchanges
Tax Law
Tax Planning
Tax Litigation
Transfer Tax
Trusts and Estates Taxation
Appellate Practice
Mass Torts
Aviation Litigation
Aviation Products Liability
Aviation Accidents
Aviation Defense
Business Dissolutions
Business Planning
Corporate Governance
Creditors Rights
Shareholder Agreements
Employment Contracts
Contracts
Garnishments
Personal Injury
Motor Vehicle Accidents
Catastrophic Injury
Accidents
Liquor Liability
General Liability Defense
Class Actions
Complex Litigation
Complex Business Litigation
Civil Litigation
Diet Drug Litigation
Tobacco Litigation
Latex Allergy Litigation
Lender Liability
Business Torts
Unfair Competition
Alternative Dispute Resolution
Construction Claims
Construction Arbitration
Mechanics Liens
Construction Mediation
Construction Contracts
Architectural Law
Construction Liability
Construction and Design Law
Land Use
Zoning, Planning and Land Use
Defense Litigation
First Party Insurance Defense
First and Third Party Insurance Defense
Nursing Liability
Automotive Products Liability
Accountants Liability
Architects and Engineers Liability
Professional Liability Defense
Asbestos Defense
Discrimination
Race Discrimination
Sex Discrimination
Age Discrimination
Age Discrimination in Employment
Employment Disability Discrimination
Employment Discrimination
National Origin Discrimination
Title VII Discrimination
Pregnancy Discrimination
Additional Info
Focused on the Future

The Barber Law Firm was founded by A.L. Barber in 1910. Over the past century, we have been privileged to serve as counsel and litigators to individuals and many of the largest and most successful companies in Arkansas and around the world. Our insight gained through decades of trial experience has enabled us to grow our practice, deepen our knowledge base and solidify our capacity to provide full-service representation.

While we are proud of our past, our focus is on the future. Our goal is to provide our clients - from the guy next door or the small start-up company, to the multinational conglomerate - personal service of the highest quality. Our approach is based upon common sense, trust and integrity. We want to achieve the best results for our clients.

With a number of practice groups including those focused on construction law, employment law, insurance coverage law and products liability, the Barber Law Firm provides a deep roster of seasoned attorneys. Our extensive litigation background provides the experience that enables us to skillfully protect the interest of our clients in the courtroom and often do something more important - keep them out of the courtroom.
Lawyers