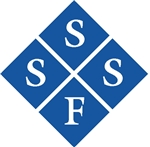 Scott, Sullivan, Streetman & Fox, P.c.
P.o. Box 13847,

Ridgeland

,

MS

39157
Area Practice
General Insurance Defense
Medical Products Liability
Medical Law
Professional Malpractice
Workers Compensation
General Civil Trial Practice
Federal Practice
Real Estate
Commercial Law
Business Law
Title Insurance
Additional Info
Scott, Sullivan, Streetman & Fox, P.C. is an "AV" rated, full service law firm with offices in Alabama and Mississippi. The firm was founded primarily as a defense litigation firm representing insurance companies, local and national corporations, professionals, entities and individuals in all State and Federal Courts. The firm has grown over thirty lawyers plus additional support staff who provide a broad range of legal services to a diversified group of clients located throughout the United States and around the World.
The attorneys in the firm have the experience, talent and resources to handle both complicated and complex civil matters while striving to provide the most cost-effective, comprehensive and professional services possible to its clients. The firm's manageable size makes our objectives realistic and obtainable, permitting us to be personable and responsive, with centralized control over the quality of our work product and efficient staffing for each client matter.
We view our relationship with each client as a joint effort to obtain results quickly and efficiently. We communicate early and often with clients to understand and implement their objectives discussing strategies, settlement opportunities and litigation goals as well as all other aspects of legal matters on behalf of our clients.
Scott, Sullivan, Streetman & Fox, P.C. believes that people and businesses involved in litigation require specialized care and that experienced, qualified legal counsel are essential to the successful resolution of legal matters for our clients. Our diverse staff has both the experience and qualifications to tackle virtually all aspects of litigation. We work with our clients to develop an initial theory of defense strategy at the inception of the file and to establish a plan of action to carry out their objectives. During the pendency of the case we provide status reports and file summaries as established by our client's needs. We believe that Scott, Sullivan, Streetman & Fox, P.C. can provide the very best in comprehensive, high quality and cost-effective legal services.
The information on our web-site is for general information only. The information should not be construed to be formal legal advice and is not intended to form a lawyer/client relationship. You should contact independent counsel for advice regarding your individual legal issues.
Lawyers